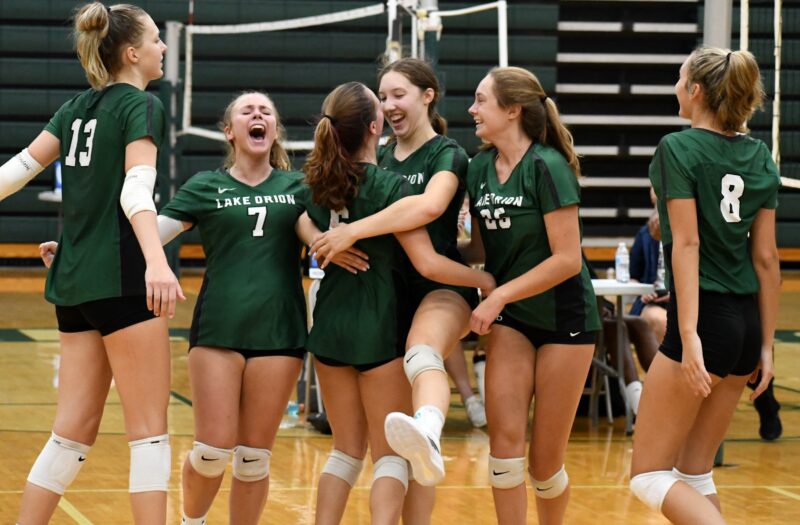 Posted On: 08/22/21 10:29 AM
The 2021 prep volleyball season got its first full day of tournament action in well over a year on Saturday.
With the 2020 season limiting capacity for a single event, Saturday marked the first time prep teams were able to compete again in tournaments since 2019.
I stopped by the Lake Orion Invitational on Saturday and saw some competitive play between 11 teams, including some potential state contenders.
In a typical opening-weekend situation, Lake Orion managed to win the event despite having some rough stretches and dropping a set to four of their five opponents.
However, the Dragons found their best when they reached the championship match against Northville.
Lake Orion kept itself in-system and found some secondary hitting options to compliment Nina Horning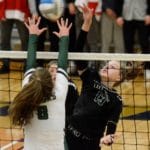 Nina Horning 6'3" | OH Lake Orion | 2023 State MI , working their way to a 25-23, 25-18 win over the Mustangs.
Here's some standouts from the day's event.
Lake Orion: As mentioned, Horning is a special player. She continues to grow (now at 6'4") and she plays with a lot of command on the floor. As a junior, she's taking control of the team and playing instinctively, not cautiously. She has a good connection with both setters in Jaina Macaulay Jaina Macaulay 5'7" | S Lake Orion | 2022 State MI and Kara