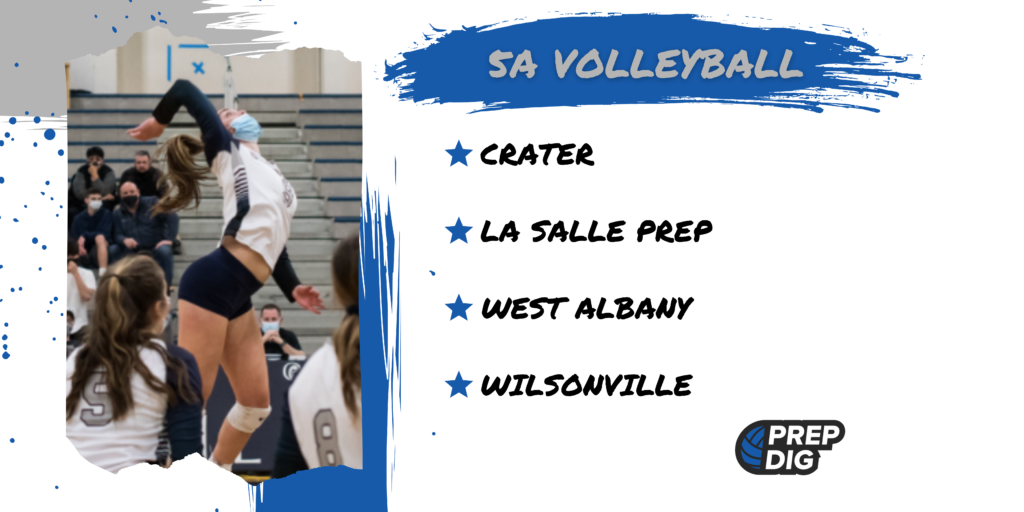 Posted On: 08/31/21 12:00 AM
The 5A OSAA classification is stacked with tons of talents, with some teams bolstering quite the impressive roster. Four teams poised to do very well are Crater High School, LaSalle Prep, West Albany High School, and Wilsonville High School. West Albany High School has been a powerhouse volleyball program since 2011, placing second in the 5A finals, and then winning the State title in 2012 and 2013. The past few seasons they have dominated their way to the State tournament but have not gotten back into the finals. LaSalle Prep placed second in the 5A State tournament back in 2014 and 2015, but have not managed to get that far since then. Wilsonville High School achieved a second place finish in 2019, their first ever appearance in the 5A State finals. Crater High School is the definite underdog, but is a team that is stacked with so much talent, it will be exciting to see how far they will go. 
Here is a look at some key players for these high schools, as well as a few top returning athletes to watch as well.
(Teams are listed in alphabetical order, not in order of