The Class of 2022 has a new set of rankings out as we approach the start of the 2021 prep season.
With more names added to the overall list, some names have made a big climb up the ladder since our last rankings were released in April.
Here's a look at five that raised their stock the most.
The recent commit to Virginia Tech jumped up into the top 10 to No. 8 in our latest rankings. Her confidence level has really grown in the last year and she has competed against some of the best in the nation during the club season to help test herself. This is a big year for Bloom at the prep level, as she will be able to sport the libero jersey for Notre Dame Prep.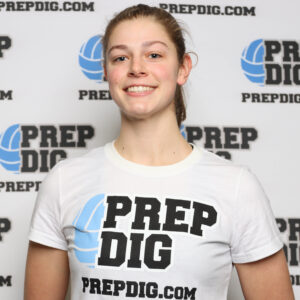 The 6'4" Prisby has the length that you can't teach, but also has improved with the intangibles in the last year. The Oakland commit moves from 33 to 16 in our latest rankings with a solid club season with Michigan Elite. Prisby uses her length very effectively, but also has improved on her court IQ to make the difficult athletic plays as well.
Nobody made a bigger jump in our latest rankings than Adams, the 6'1" middle for Clarkston and Legacy. She went from 42 to 17 over the summer thanks to a dominant performance in the last year. The recent commit to UConn has shown the ability to deliver a powerful swing at the net, but she's now showing a mixture of shots offensively. Defensively, her blocking instincts are on point and she's a great vocal leader on the floor.
Brines, a Northwood commit, moved up 10 spots in these rankings to No. 37. The setter for Cadillac is really a do-everything type of player. While having a great connection with her hitters, she also finished second on the team in kills herself. Brines is a coach's kid, meaning she's got all the instincts you need to be a successful player on the floor. Her leadership, athleticism and decision-making puts her as one of the top setters in this class.
Imbuzeiro is a talented setter for Northville and Legacy. A lot of high-level experience, Imbuzeiro has improved on her array of sets as well as her command on the floor. Committed to Nova Southeastern, Imbuzeiro made a climb up six spots in the latest rankings to No. 65. This could be a big fall for her, as she will be relied on by the Mustangs for leadership and developing new starting hitters.