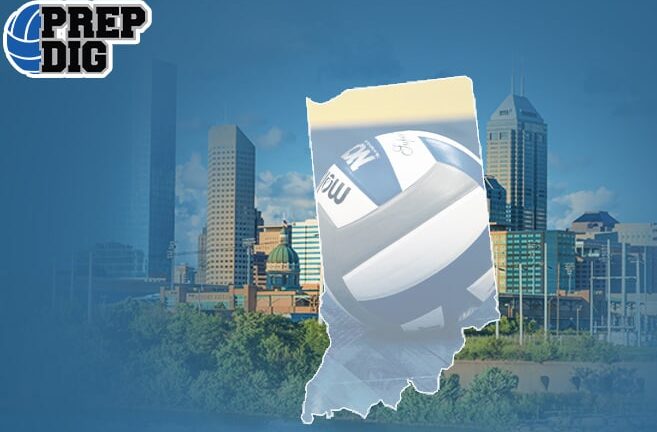 Posted On: 08/11/21 11:11 AM
Since only two Indiana class of '23 kids have committed to play at the next level, there are a ton of high-flying athletes still available. Now, in their all-important junior years, is the time for these kids to show what they've got. Here are the top five pin players available from Indiana for the class of 2023.
Quinci Thomas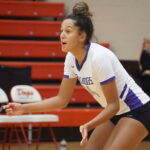 Quinci Thomas 6'3" | OH Brownsburg | 2023 State IN , 6-3 OH, Brownsburg
An outside hitter that can jump past ten feet is the starting point for most high-level schools recruiting at this position. Add in the ability to receive serve, defend at the net, and mix in some floor defense from time to time, and you have the complete package in Miss Thomas. I've literally watched Quinci go from newborn giraffe to volleyball stud in a little over two years. Expect her improvement to continue.
Faith Burch Faith Burch 5'10" | RS Roncalli | 2023 State IN , 5-11 RS/S, Roncalli
Another Circle City kid, Faith will set from the back row and hit in the front row for the Royals this fall. She's a left-handed banger who can run an offense, as proven by her all-American honors at AAUs a few weeks ago. A volley dork through and through, she's increased her attack touch to almost ten feet. I expect it to make it there by the beginning of club season.
Olivia Fish Olivia Fish 6'2" | OH Seymour | 2023 State IN , 6-3 OH, Seymour
Because of her size, Olivia was being used as a middle at her high school for the Owls. In reality, Miss Fish is a KIVA kid training to be either (or both) a three-rotation pin or a six-rotation outside. She's big, transitions quickly, can go over blocks with ease and has all of the shots needed at the highest level of play. Her high attack touch and wide blocking posture has her already playing at an open level, and she's only going to get stronger and better from here.
Chloe Cook Chloe Cook 5'9" | OH Wapahani | 2023 State IN , 5-9 OH, Wapahani
Wouldn't be a solid list without a Delaware County kid. Chloe is a primary-passing six-rotation outside hitter that will see tougher competition this fall as her high school moves up to 3A due to the success factor. Her quick, springy play had her play a little middle over the years, and her fiery personality can carry any team she's on. Do not underestimate Chloe, or she'll make you pay for it.
Elle Patterson Elle Patterson 6'0" | OH Tri-West | 2023 State IN , 6-0 OH, Tri-West
From a non-traditional volleyball school comes Elle, who can play either pin and defend in both right back and middle back. She hits high and hard, blocks using all of her six foot frame, and can attack from either the front or back row. I like her constant desire to get better, as she drives over an hour and passes three major clubs just to play at Rev.