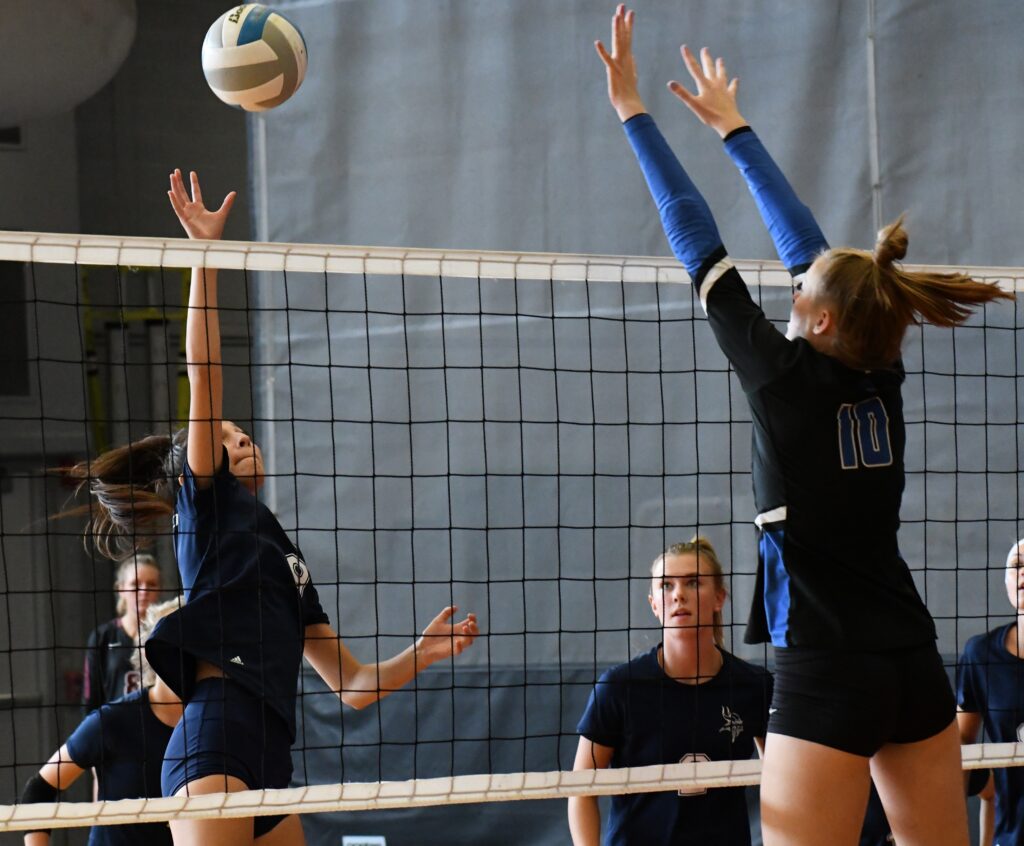 Posted On: 09/22/21 12:29 PM
A lot is made of Oakland County and the Grand Rapids area for its volleyball talent.
While that certainly is warranted, the entire state has been improving over the last decade in regards to producing All-State caliber players and future college stars.
The Lansing area is no different, as it has a number of teams in our state rankings right now.
Here's a look at 10 players from the Lansing area that are making a difference in the 2021 prep season.
Taya Nordmann Taya Nordmann 6'1" | MB Dewitt | 2024 MI , Soph MH, DeWitt: Nordmann looks to be the next of another great middle for the DeWitt program. Standing 6'1", Nordmann has proven to be very impactful at the net, leading DeWitt in hitting percentage and blocks. DeWitt sits 20th in our latest D1 rankings and can be a player in the postseason picture as Nordmann continues to improve.
Taylor Stephens Taylor Stephens 5'11" | OH Okemos | 2023 State MI , Jr. OH, Okemos: Stephens has been on a trajectory to be a dominant player since she started with Okemos as a freshman. So far, in her junior season, she is right on track. The 5'11" outside is well on pace for career-highs in kills, hitting percentage and digs. She's already tallied a career-high