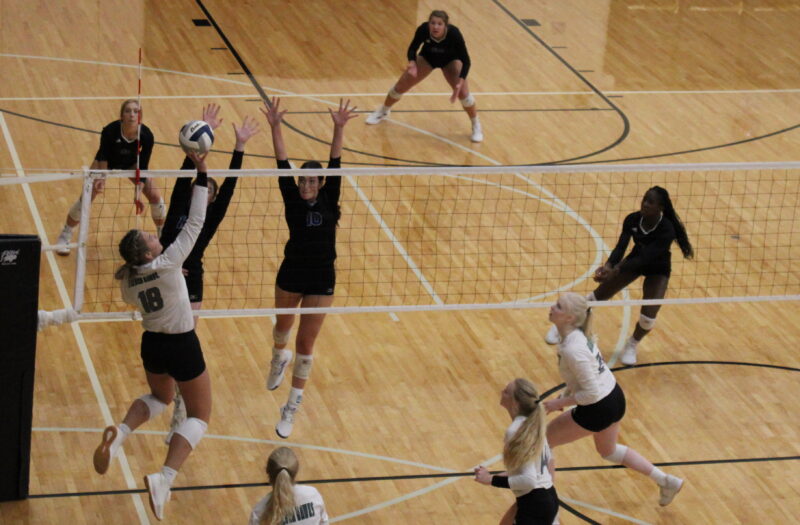 Posted On: 09/20/21 3:17 PM
With another top-tier weekend tournament in the books, it's time for a look at more big winners.
Of course, every spectator had to feel like a winner with so much high-level volleyball action at Lincoln Southeast and Northeast. I shared that excitement, and it was mixed with a bit of nostalgia as I returned to the gym of my alma mater. There are few better ways to spend a weekend.
After pacing around Prasch Gym Saturday morning, I've got a lot of news and notes to share from the event. This first feature will be a broad look at some of the results and standout teams from the weekend.
Let's get to it!
Frontrunners and Perennial Powers
Once again, we saw a tournament that was dominated by teams that you'd normally expect to be near the top.
Papillion-La Vista South has hauled in another tournament trophy. I watched this team do it on opening weekend at Bellevue West, and now they've invaded Lincoln and taken another. The Titans were simply spectacular from beginning to end, and we'll have more details on their standout players in the days ahead.
Yes, Norris and Elkhorn South were right up there, too. It