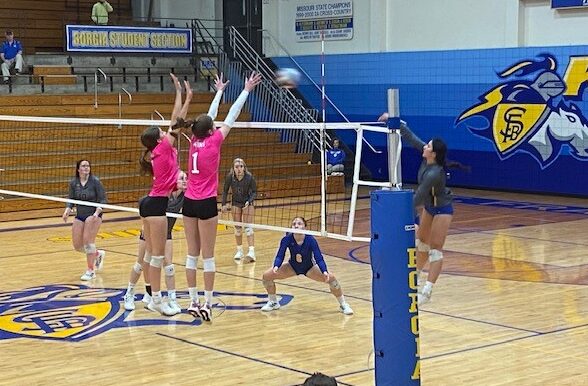 Posted On: 09/27/21 12:36 PM
This tri-match-up was one with talent all over the court. From a 6'3 Texas recruit to a 5'7 nasty digging libero, these three teams did not disappoint.
Borgia 15-2 vs. Mater Dei, IL  17-2
The day started with the best match and was a matchup of who would stand up to the opponent's scoring runs.   Mater Die pulled out the win in 5 with a 21-25, 25-21, 21-25, 25-22, 20-18 win.  Borgia was lead by Ella Brinkmann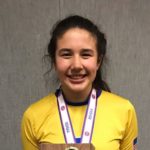 Ella Brinkmann 5'9" | OH St. Francis Borgia | 2022 State MO 's 27 kills, and Caroline Glastetter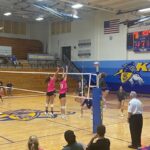 Caroline Glastetter 5'10" | OH St. Francis Borgia | 2022 State MO put down 16 in the losing effort.  The official stats for Mater Dei were not posted in time, but I would bet they were led by Tori Mohesky's thunderous hitting and Riley Kleber. More on these players later.
Rock Bridge 25-4 vs. Mater Dei, IL  17-2
This matchup was my first time seeing the Bruins play, and I was very impressed with what I saw.  Of course, they have a great setter in Texas recruit Ella Swindle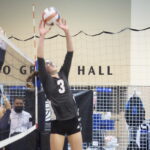 Ella Swindle 6'2" | S Rock Bridge | 2023 State MO but have a solid outside in Lily Dudley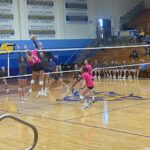 Lily Dudley 5'10" | OH Rock Bridge | 2023 State MO and an outstanding libero in Kaylen Rush.  Maybe Mater Dei came out a little fatigued from the win over Borgia, but Rock Bridge