The Class of 2023 is starting to make their verbal commit to the next level.  This past weekend alone we had some big ones throughout the Midwest to note: 
Kennedy Martin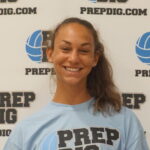 Kennedy Martin 6'6" | OH Appleton North | 2023 #18 Nation NC – Appleton North (WI) – FC Elite – Committed To Florida
Sydney Schnichels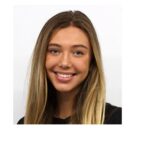 Sydney Schnichels 6'4" | OH Wilmar | 2023 State #22 Nation MN – Willmar (MN) – Northern Lights – Committed To Minnesota
Ashley Mullen – Liberty (MO) – Dynasty – Committed to UCLA 
Ava Sarafa – Mercy (MI) – Michigan Elite – Committed to Kentucky 
Meghan Scholz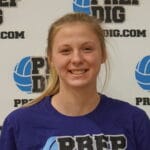 Meghan Scholz 6'3" | MB Tomahawk | 2023 State WI – Tomahawk (WI) – Wisconsin Ice – Committed to DePaul 
Why now? Plenty of these athletes started the recruiting process as 14 year olds.  Then the rules changed, Covid happened, and once June 1, 2021 came around the flood gates opened.  Schools were live, they were able to come back out to evaluate live.  Two weeks later, schools were able to contact athletes in the Class of 2023, and now these athletes can take an official visit and see the teams on campus, a completely different scenario than what we saw last year at this time.  With these high level prospects now "off the board", who is next from the Class of 2023 who could be making their verbal?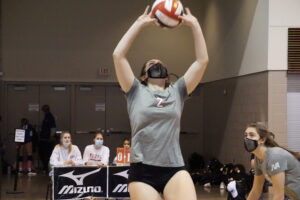 Ava Blascziek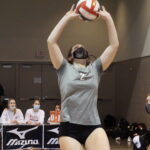 Ava Blascziek 5'10" | S Lakeville North | 2023 State MN – Lakeville North (MN) – MN Select
Setter
Blascziek has club teammates in Kate Thibault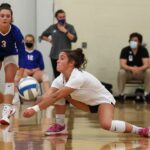 Kate Thibault 5'3" | DS/L Watertown-Mayer | 2023 State #58 Nation MN (Oregon) and Avery Bolles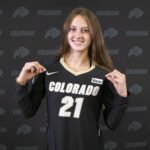 Avery Bolles 5'9" | OH Andover | 2023 State MN (Colorado) who have committed to big-time programs in the PAC 12.  Blascziek has the size and physicality to play at a high level as a setter where she was a key cog in the MN Select 16-1 run to an USAV Open bid.  She can play at the net, making a major impact, but can also set all the tempos.  She will be on the radar of plenty of schools at the Division 1 level this upcoming season. 
Emily Moes Emily Moes 6'0" | OH Lakeville South | 2023 State MN – Lakeville South (MN) – Northern Lights
Outside Hitter
Moes is a Division 1 athlete.  She can jump, she's versatile, she can erase a ball that's out of system and fix a ball to make something positive happen.  This is enough to put her on the radar of plenty of Division 1 coaches.  However, will she be a Division 1 athlete for volleyball?  Moes is also a top lacrosse player.  Could we see a possible double with lacrosse and volleyball?  Has this happened before?  They do have opposite seasons.  If anyone can do this, it's Emily Moes Emily Moes 6'0" | OH Lakeville South | 2023 State MN .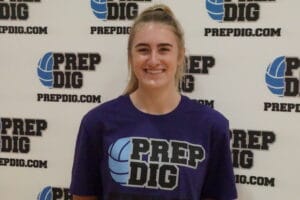 Lily Dykstra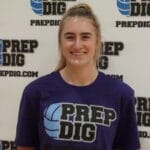 Lily Dykstra 6'0" | OH Urbandale | 2023 State IA – Urbandale (IA) – Iowa PowerPlex
Outside Hitter
Dykstra is super physical and athletic.  She's probably 6'1, touching ten feet and is a strong athlete.  She's the type who could probably step on any field or court and be one of the top athletes.  With a high contact point and a heavy ball, she makes it tough for the other side to keep the ball in system.  She has been a key point scorer for her high school and club teams and has a solid backcourt game as well. 
Cassidy Hartman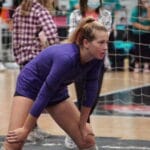 Cassidy Hartman 5'10" | MB Iowa City Liberty | 2023 State IA – Iowa City Liberty (IA) – Six Pack 
Outside Hitter
Hartman can take over a match, she's proven so on a big stage when she was a key piece to the Iowa City Liberty run to the Class 5A (Iowa's Largest Class) state runner-up finish.  She's a six rotation outside with plenty of speed and hops where she can pinpoint her spot to attack.  She is also a lethal threat out of the backrow as well. 
Ava Schubert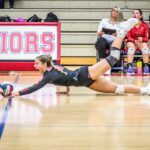 Ava Schubert 6'1" | RS Assumption | 2023 State IA – Davenport Assumption (IA) – Iowa Select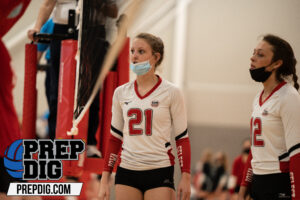 Right Side
Schubert is one of the top athletes in her class where she's played in multiple state volleyball and state basketball tournaments and she is only entering her junior year.  A six rotation right side who wan pass makes her skill set just a little bit different in a great way.  She's a lethal attacker with a big left-handed swing on the right side that is tough to defend.  Combine that with her ability to stay on the court at all times and she becomes extremely key to any team. 
Zoe Behrendt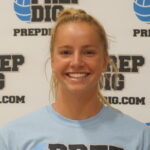 Zoe Behrendt 5'11" | S Whitefish Bay | 2023 State #88 Nation WI – Whitefish Bay (WI) – Milwaukee Sting 
Setter
A true quarterback.  Behrendt runs the show and has great command of the court where she was key in Sting's run to a final four finish in the National Division at USAV in Vegas.  She can defend, knows when to attack to the open spot and can dish with all of the tempos to her teammates.  Her game as evolved since coming into her 15s year and will be fun to see where her game goes at the next level! 
Kyla Dunaway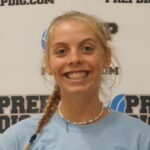 Kyla Dunaway 6'4" | RS Kimberly | 2023 State WI – Kimberly (WI) – Milwaukee Sting 
Right Side
Dunaway is a 6'4 right side who provides a big block and takes up a lot of space with her hands at the net.  Her offensive game has really progressed where she is incredibly efficient and can find an open spot with a heavy swing.  Her upside is up there where each year she has continued to progress offensively to an already solid blocking game.  As of late this high school season she has shown she can play any position in the front row and is expanding ways to score points. 
Other Athletes To Know In The Class of 2023 (IA, MN, WI)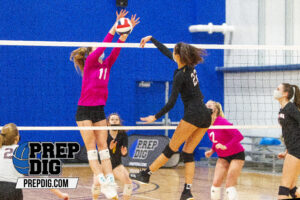 Iowa
Gabby Deery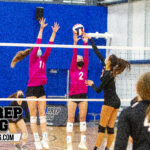 Gabby Deery 6'2" | MB Burlington Notre Dame | 2023 State IA – MB – Burlington Notre Dame – Iowa Rockets
Claudia Aschenbrenner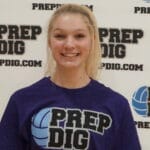 Claudia Aschenbrenner 5'10" | OH Osage | 2023 State IA – MB/RS – Osage – CIA 
Madelyn Norton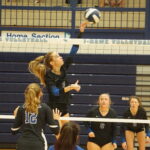 Madelyn Norton 5'8" | S Dike-New Hartford | 2023 State IA – S/RS – Dike-New Hartford – Six Pack 
Ella Meyer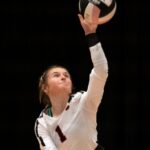 Ella Meyer 5'5" | DS/L Western Dubuque | 2023 State IA – L – Western Dubuque – Six Pack 
Kayla Knowles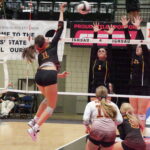 Kayla Knowles 5'11" | OH Denver | 2023 State IA – OH – Denver – CIA 
Minnesota 
Kate Simington Kate Simington 6'4" | MB Minnetonka | 2023 State MN – MB – Minnetonka – MN Select
Annika Veurink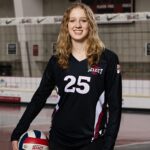 Annika Veurink 6'2" | MB SW Christian | 2023 State #102 Nation MN – MB – Southwest Christian – Northern Lights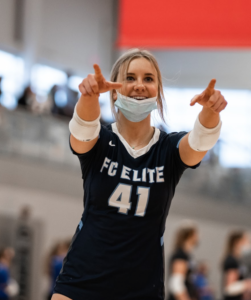 Katherine Arnason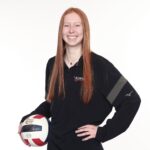 Katherine Arnason 6'1" | RS Mahtomedi | 2023 State MN – RS – Mahtomedi – Kokoro
– MB/RS – Maple Grove – Northern Lights
Wisconsin
Grace Grocholski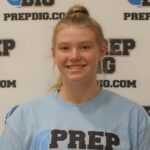 Grace Grocholski 5'10" | OH Kettle Moraine | 2023 State WI – OH – Kettle Moraine – Motion MVP 
Paige Miller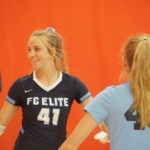 Paige Miller 5'10" | DS/L Kaukauna | 2023 State WI – L – Kaukauna – FC Elite
Sylvie Zgonc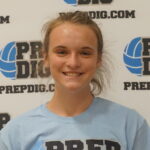 Sylvie Zgonc 6'0" | OH Sussex Hamilton | 2023 State WI – OH – Sussex Hamilton – Milwaukee Sting
Cordelia Kearns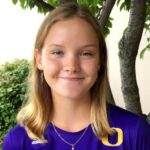 Cordelia Kearns 6'1" | OH Oconomowoc | 2023 State WI – OH – Oconomowoc – VC United
Karissa Fortune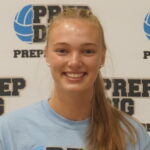 Karissa Fortune 6'2" | OH Appleton North | 2023 State WI – OH – Appleton North – Milwaukee Sting