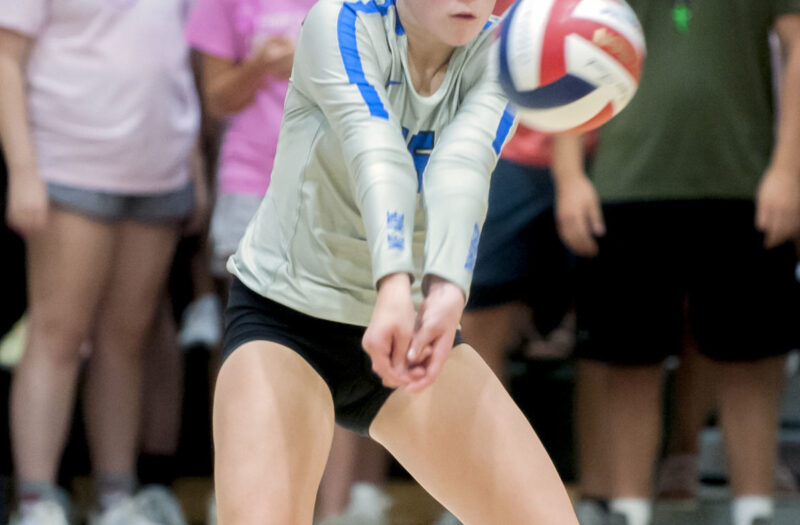 Posted On: 09/4/21 3:10 AM
I just love a great defensive play.  Keeping the ball up is the name of the game for these players making a mark early on for the 2021 volleyball season.  Below is a list of the top defensive players in Iowa after the first week of regular season play.  Let's see who they are, where they play, what impact they have made, and who they face next.
Jaidyn Teske Jaidyn Teske 5'5" | DS/L South Hardin | 2022 State IA (2022, L)
Jaidyn is a 5'5" libero for South Hardin who had 137 digs in 19 sets for the Tigers.  She has also had 13 assists, 4 kills with a .333 efficiency, and 8 service aces to start off her senior season.  South Hardin has an 8-0 record so far with wins over Fort Dodge, Kuemper Catholic, Spirit Lake, Humboldt, South Central Calhoun, and Grand View Christian on their way to winning the Humboldt Tourney, then South Hamilton and Gladbrook-Reinbeck.  They face Grundy Center, at Grundy Center, after returning from the holiday weekend.  
Dakota Whitman (2023, L/DS)
Dakota is a 5'6" libero for Independence and had 124 digs in 21 sets (5.9 DPS), 5 assists, 2 kills with 100% efficiency, and 8 service aces with a 94.1% serve efficiency