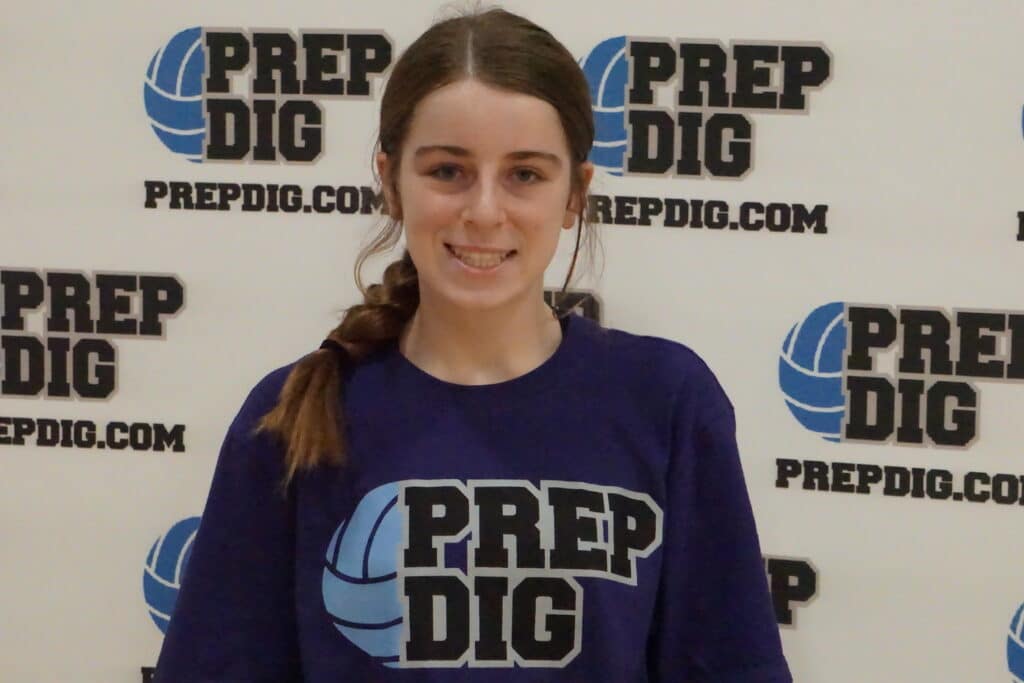 Posted On: 09/12/21 1:32 PM
We're continuing our look at some of the top performers in each position group after early-season competition in Nebraska. Next up: junior defensive specialists!
Naturally, the Cornhusker State is loaded with DS talent in every class. Our goal is always to cover as many athletes as possible, so you can expect coverage of other classes in further installments of this series. We're only just getting started!
So, on to the junior defensive specialists. With 2023s now rising to upperclassman status, many of these talented players are now taking leadership roles on their respective teams. It's always fascinating to watch up-and-coming players embrace more responsibilities, and these athletes have caught our attention already.
Aniah Seiler - 5'7 DS/L - Maywood/Hayes Center
Maywood/Hayes Center clearly has aspirations to return to Lincoln for postseason play, and Seiler is going to help lead them there. Racking up eight digs per set is just an ordinary day for this junior libero. She has put up massive numbers this year and her Wolves team has soared to a 10-1 start. Seiler should help keep that momentum going.
Jocelyn Healy Jocelyn Healy 5'8" | DS/L Omaha Westside | 2023 State NE - 5'7 DS/L - Omaha Westside
The impressive group of attackers at Omaha