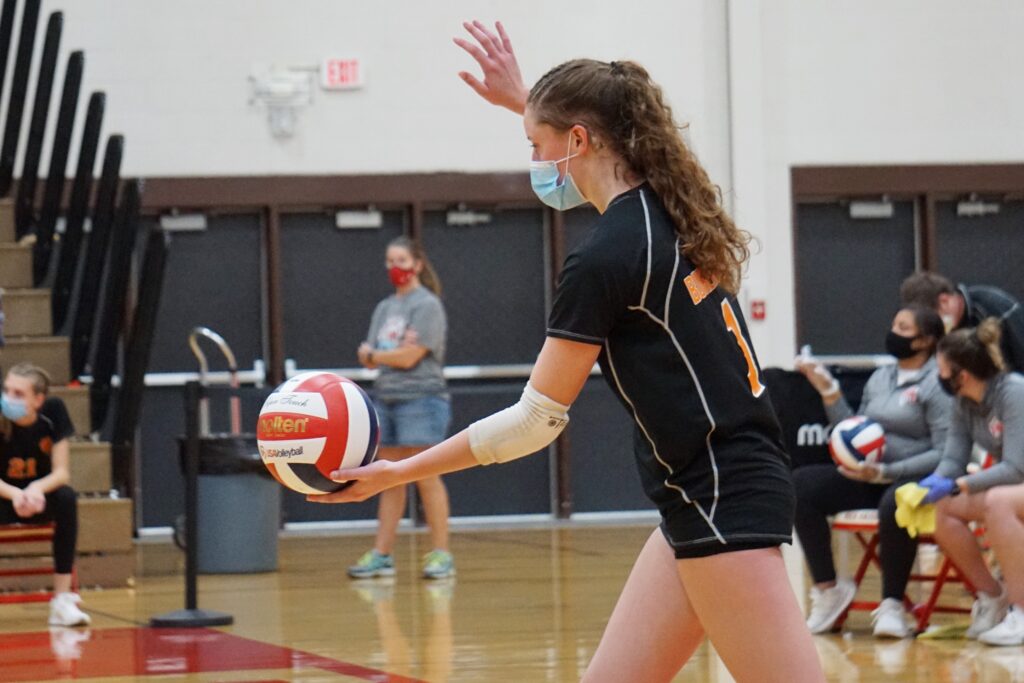 Posted On: 09/14/21 2:36 PM
The high school volleyball season is underway in Washington and prospects from every corner of the Evergreen State are doing their best to help their teams while they showcase their games in the prospect of being recruited by a college in order to make the move to the next level.
Some players didn't need more than three or four matches to show what they can do and as production in volleyball can come in a variety of ways, we'll spend this week highlighting the young prospects who are off to a great start in their campaigns.
Today we'll take a look at the players who have been causing a lot of damage each and every time they step on the service line.
Tori Schlomer – Right Sider – HS: Odessa – 2022
A 5'8" right sider/outside hitter, Tori Schlomer has quickly established herself as Odessa's most dangerous server in the recently-started season. The young prospect has played in seven of the Lady Tigers' nine matches so far and registered aces in all of them, to a total of 30 points straight from the service line. Schlomer's efficiency is really impressive as she did that in just 77 attempts, reaching