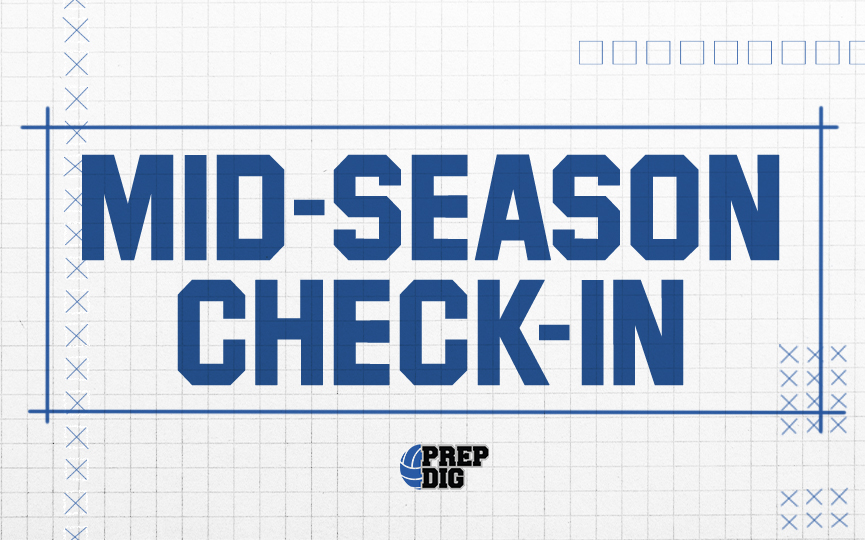 Posted On: 09/29/21 5:10 PM
We recently crossed the midpoint of the season as several conferences have transitioned into the final few weeks before postseason play begins. In the Eastern Ohio Athletic Conference it is Wellsville that is the only unbeaten team thus far. The Tigers are 14-0 overall and sit atop the league standings at 10-0. Prospects among this league's statistical leaders are as follows:
Offense
Alana Amato - 2023 | Wellsville
Amato is averaging 4.1 kills per set as she has tallied 153 kills on the season. Her junior season has seen a noticeable increase in her impact for her team and the Tigers are benefitting from it. The middle is terminating 46% of her attempts and is swinging at a .352 clip.
Ashley Shroades - 2024 | Southern
Shroades is one of multiple underclassmen in this league that are doing big things offensively. The sophomore has 134 kills on the season for an average of 3.2 kills per set. She is following up a successful freshman season as she is hitting at an improved .295 efficiency. She had her biggest offensive output of the season in their most recent contest as she earned 24 kills on the night.
Presley Stokes Presley Stokes 5'6" | OH OH - 2025 | Wellsville The freshman is leading this undefeated team offensively as she has 180 total kills on the season. The 5'9 outside hitter is terminating nearly five kills per set. Her rate of production is what is most impressive as she is terminating 52% of her attempts and is hitting a remarkable .422 efficiency. She has reached double figure kills in each match thus far with three matches where she has earned 20 or more kills.  Defense Olivia Cmil - 2022 | Columbiana The senior libero has helped Columbiana to a 12-3 overall record that also sees them in second place in the league standings. She is averaging 15 digs per match as she has totaled 215 on the season. In their previous two matches alone she has totaled 50 digs with 26 then followed by 24 to help the Clippers to consecutive extra-set victories. Aubrey Ramsey - 2023 | Welsville The 5'7 junior has provided good stability for the Tigers in the areas of defense and ball control. This team is unbeaten and they continue to show good balance of production across multiple facets of the game. Ramsey is leading the defense with an average of 11 digs per match, which includes 19 digs in their most recent 3-0 win over Southern.