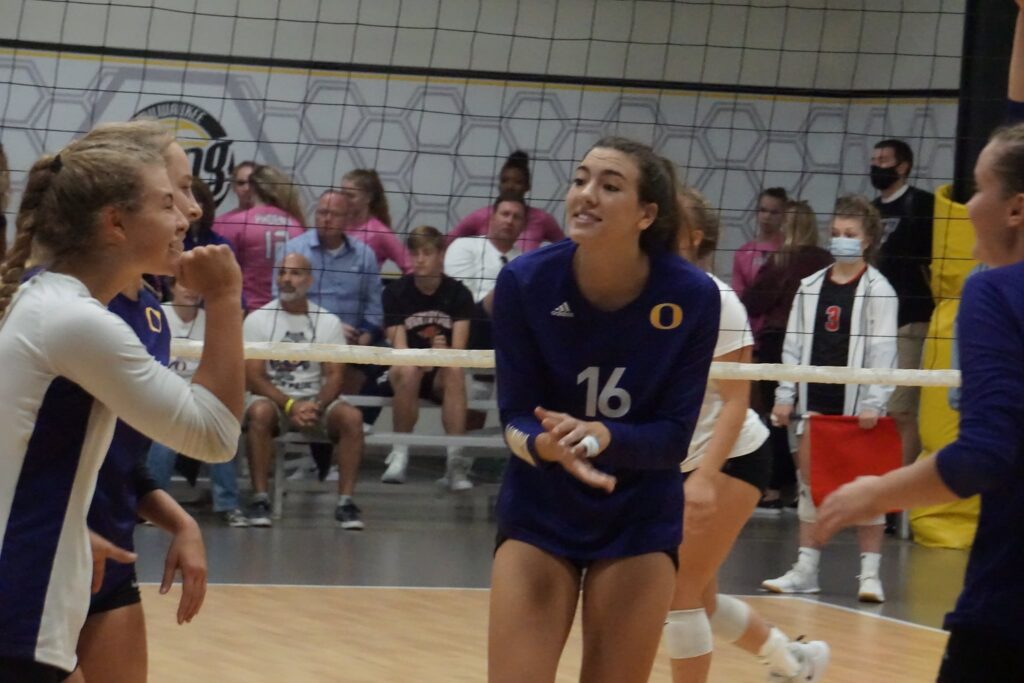 Posted On: 09/27/21 12:52 PM
The top teams in the Classic 8 conference are in a heated battle for first place. Two teams are currently undefeated and four teams with winning records. All four teams at the top of this conference are currently ranked by the Wisconsin Volleyball Coaches Association (WVCA) in their respective divisions. 
Please note: All rankings in this article are from the Week 4 WVCA rankings. 
Oconomowoc (5-0 conference record, 26-5 season record)
This team's only losses have been to Brookfield Central (ranked 5th), Appleton North (ranked 2nd), Burlington (ranked 10th), and twice to Howards Grove (Ranked 1st Division 3). Oconomowoc itself is currently ranked #1 in the state and most recently won the Charger Challenge at the Milwaukee Sting Center and took second at the Sprawl, taking out huge top-ranked opponents in the process. Sophomore setter Lilly Wagner Lilly Wagner 6'0" | S Oconomowoc | 2024 State WI is one of the core athletes in this team's success. She already has over 700 assists this season alone. Senior libero Hadley Strohkirch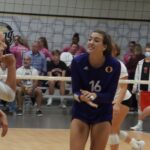 Hadley Strohkirch 5'8" | DS/L Oconomowoc | 2022 State WI has been a rock in the back row. She is level-headed and reads opposing servers and offenses like a book. Hitters Anna Bjork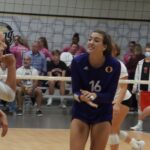 Anna Bjork 6'3" | MB Oconomowoc | 2024 State WI (2024), Lilly Wagner Lilly Wagner 6'0" | S Oconomowoc | 2024 State WI is one of the core athletes in this team's success. She already has over 700 assists this season alone. Senior libero Hadley Strohkirch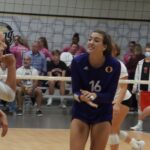 Hadley Strohkirch 5'8" | DS/L Oconomowoc | 2022 State WI has been a rock in the back row. She is level-headed and reads opposing servers and offenses like a book. Hitters Anna Bjork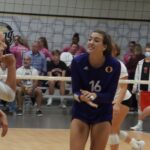 Anna Bjork 6'3" | MB Oconomowoc | 2024 State WI (2024), Cordelia Kearns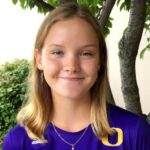 Cordelia Kearns 6'1" | OH Oconomowoc | 2023 State WI (2023), and Haley Koch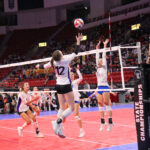 Haley Koch MB Oconomowoc | 2022 State WI (Committed to Cedarville, 2022) have been key to the success of this offense and also are the three ace leaders on the team. Cordelia and Haley are also both dominant in the back row and on serve receive.  Muskego (4-0 conference record, 19-3 season record) Muskego has dominated this season and has only been building momentum. Their losses have all come in tournaments. Their only losses are to a highly competitive Brookfield East, Lake Mills (ranked 10th in Division 2), and Pewaukee (ranked 9th in Division 2). Setters Abbi Hassforth (2022) and Bella Peterson (2023) have been running this offense. They have explosive hitters and really know how to put tempo on the ball. Brooke Porter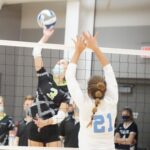 Brooke Porter OH Muskego | 2022 State WI (2022) has been dominant on the pin and has also been impactful as a server, defender, and on serve receive. Angelina Schkeryantz Angelina Schkeryantz 5'6" | DS/L Muskego | 2023 State WI (2023) has also been a key athlete on both offense and defense. She is dynamic as a hitter and excels in out-of-system plays.  Kettle Moraine (3-1 conference record, 16-5 season record) This team has a lot of chemistry on the court. Setter Rebecca Seidenberg is an incredibly impactful athlete on this team. She knows her hitters very well and also has a great view of the opposing blockers. Rebecca is very hard to read as a setter and can hold blockers based on her form alone. Pin hitters Grace Grocholski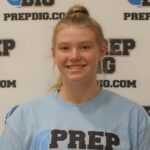 Grace Grocholski 5'10" | OH Kettle Moraine | 2023 State WI (2023) and Sophie McCormack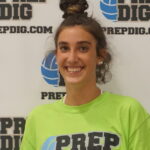 Sophie McCormack 6'0" | OH Kettle Moraine | 2022 State WI (2022) are key on both offense and defense. Grace can manufacture kills in both the front and back row and is one of the top athletes in her class. Libero Kyleigh Coghlan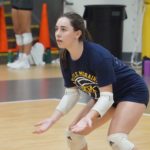 Kyleigh Coghlan 5'6" | DS/L Kettle Moraine | 2023 State WI (2023) has been an impactful player on this team since her freshman year. She is scrappy on defense and has great control on serve receive.  Catholic Memorial (3-2 conference record, 18-12 season record) Catholic Memorial has had an incredibly challenging schedule this season. They have played and beaten top-ranked opponents including Brookfield Central and Arrowhead. Pin hitter Emily Clausen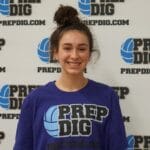 Emily Clausen 6'0" | MB Catholic Memorial | 2023 State WI (2023) leads the team in kills and is a top contributor in digs and service receptions. As she has continued to develop in her volleyball career, she has only expanded her impact on this team. Setter Elena Dragani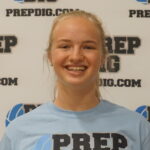 Elena Dragani S Catholic Memorial | 2023 State WI is fast and dynamic on the court. She is a top-level setter and is great at bettering the ball when her team is out of system. Brooke Bielinski has also had a huge impact offensively for the Crusaders, bringing in over 100 kills so far this season. Catholic Memorial is currently ranked in Division 2 and is definitely a contender in the state tournament this year.  Other Classic 8 Teams:  Mukwonago (2-2 conference record) Arrowhead (2-3 conference record) Waukesha West (1-3 conference record) Waukesha North (0-4 conference record) Waukesha South (0-5 conference record)