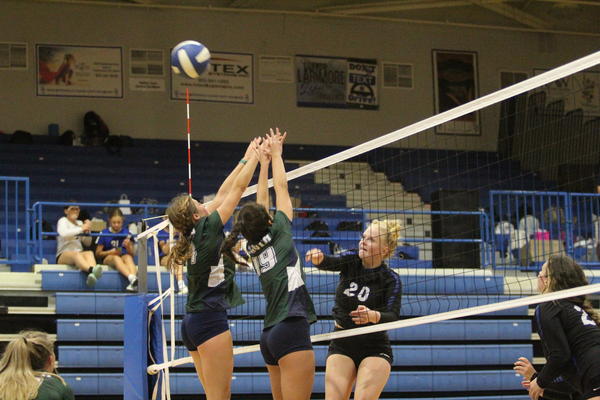 Posted On: 09/20/21 4:23 PM
On September 16th, 2021, Oldham County and South Oldham faced off as district rivals where Oldham County eventually came out on top in 4 sets (27-25, 20-25, 25-16, 25-18). The match was high-intensity all night and showed tons of talent in both teams. Here are five game leaders from Oldham County and South Oldham. 
Allie Stinson- A junior setter from Oldham County, Allie Stinson, brought energy and leadership to the match. Stinson is interesting because she is a setter in the back row, but she also hits right side in the front row. She's not only in the game the whole time, but she adds depth to every part of their team. In this singular match, Stinson had 10 kills, 12 assists, 5 digs, and added 3 service aces. Stinson has to be a strong leader for her team, and she did her job against South Oldham. Keep watching out for this all-around stud! 
Shelby Davis- As just a freshman for Oldham County, Shelby Davis, made waves in the recent match against South Oldham. The way she carries herself and the heart she plays with would never make you think this athlete is just a freshman! She was definitely a