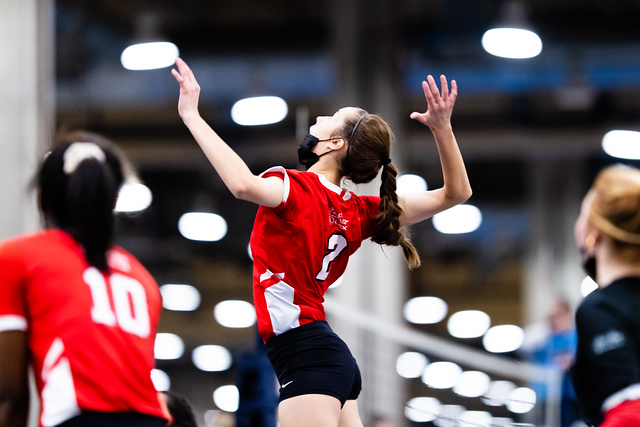 Posted On: 09/16/21 11:55 AM
Even though the focus on high school volleyball in the state of Texas might be more often turned to the teams competing in the six division of the University Interscholastic League (UIL), which features public high schools, the Lone Star state also has a tremendous amount of talent elsewhere.
Private schools across the state are also filled with athletes that play at the highest level of the sport. We were able to watch some of these squads in action recently at the 2021 Houston Open, held at the facilities of the Houston Skyline Volleyball Club, and will bring our analysis on each of them and their most promising players over the next few weeks.
Oakridge Owls
The Owls represented the Oakridge High School out of Arlington and managed to finish fourth in the tournament, winning three of their five matches. Head coach June Boller, who recently reached the 300th win of his career, has a good group of players to work with and has been putting the pieces together during preseason, where the Owls hold a 3-5 win record so far.
Owls defeat Grapevine Faith 3-1! #goowls #oakridgeowls pic.twitter.com/zjh3Y3dQoF

— Oakridge Owls