Posted On: 09/11/21 5:58 PM
With week two coming to a close, some of the setters in the area are putting up impressive numbers. 
Ella Keevan-Freshman-Marquette
The freshman has big shoes to fill for the Mustangs, but with the firepower she has to feed, Keevan takes control and does a monster job.  With
42 assists in a 3-1 win over Parkway South Ella Keevan is one freshman to watch.  With her sneaky tips and solid blocking, the Mustangs will be in good hands for several more years to come. 
Grace Hicks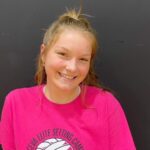 Grace Hicks 5'5" | S Lesterville | 2023 State MO -Junior-Lesterville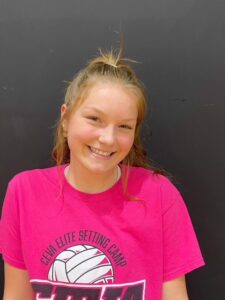 1154 assist in a sophomore campaign the 5'4 junior is at it again.  With 41 assists in a 3-1 win over Ellington and 97 for the short season puts her over 1250 for her career.  The Bearcats will be tough to beat for Class 1 if these performances continue. 
Paige Siebert-Junior-Jefferson
The 5'6 junior has been solid for the 1-2 Bluejays.  With 81 assists in the two losses and 30 wins, Paige Siebert has 101 for the year.  These should skyrocket over the weekend when Jefferson plays in the Cape Dig for Life tournament. 
Hanna Burch Hanna Burch S St. Pius X (Festus) | 2023 State MO -Junior-St. Pius