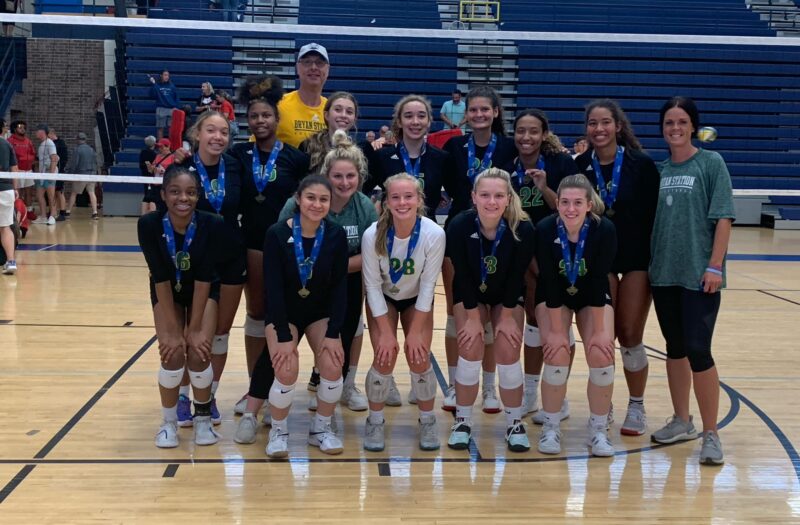 Posted On: 09/29/21 10:06 PM
Bryan Station is among the championship contenders in the 11th Region.
A perennial title contender, Bryan Station, currently 16-3, remains ranked among the state's Top 20 teams. 
The Defenders will enter the postseason in mid-October. 
Here are three Bryan Station players to watch.
Olivia Bennett Olivia Bennett DS/L Bryan Station | 2022 State KY (Sr., Libero/Defensive Specialist): An experienced defensive player, Bennett possesses a vast amount of athleticism. Able to produce as both a libero and a defensive specialist, Bennett boasts outstanding defensive skills and passing skills. A strong back row hitter, Bennett digs and pursues consistently as part of a solid all-around skill set. 
Izabella Carter Izabella Carter S Bryan Station | 2022 State KY (Sr., Setter): A stellar passer, Carter has strong communication skills and has been a leader throughout her high school volleyball career. Quick, Carter covers the court well and identifies blockers successfully. Carter excels at directing the offense and has shown the ability to deliver from both the back row and the front row. 
Mia Saenz Mia Saenz MB Bryan Station | 2022 State KY (Sr., Outside Hitter): Productive at the net, Saenz is athletic and uses strong jumping ability. Saenz blocks well, both individually and with the middle hitter, in addition to calling out hitters efficiently. Able to record fast attacks regularly, Saenz can lead