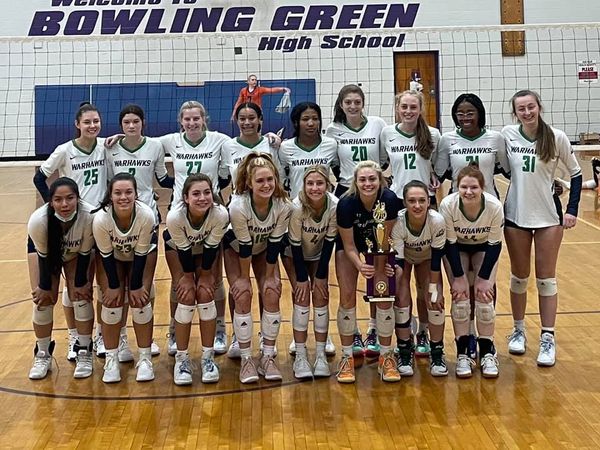 Posted On: 09/30/21 10:57 PM
Region 11 title contender Great Crossing (17-5) continues to build momentum for the 2021 high school volleyball postseason.
Great Crossing has excelled throughout the 2021 high school volleyball regular season.
The reigning 41st District champion, Great Crossing reached the semifinals of the 2020 11th Region Volleyball Tournament. 
The Warhawks are scheduled to compete in the 2021 41st District Volleyball Tournament in mid-October. 
Here are three Great Crossing players to watch.
Grace Brooker Grace Brooker RS Great Crossing | 2022 State KY (Sr., Opposite): A standout hitter from the right side, Brooker, who is committed to DePaul University, produces in the front row and the back row. Brooker, an opposite with a quality skill set, works well with middle hitters on blocks regularly and digs for quick attacks routinely. 
Marley Staats Marley Staats OH Great Crossing | 2022 State KY (Sr., Outside Hitter/Opposite): Versatile, Staats can deliver as a hitter from either side of the net regularly and is a productive blocker. Agile, Staats, who is committed to the University of West Georgia, adjusts well to sets coming from any location and delivers as a passer in addition to excelling at the net.
Ryann Thomas Ryann Thomas OH Great Crossing | 2022 State KY (Sr., Outside Hitter): Athletic, Thomas, who is committed to Arkansas State University, boasts solid jumping ability