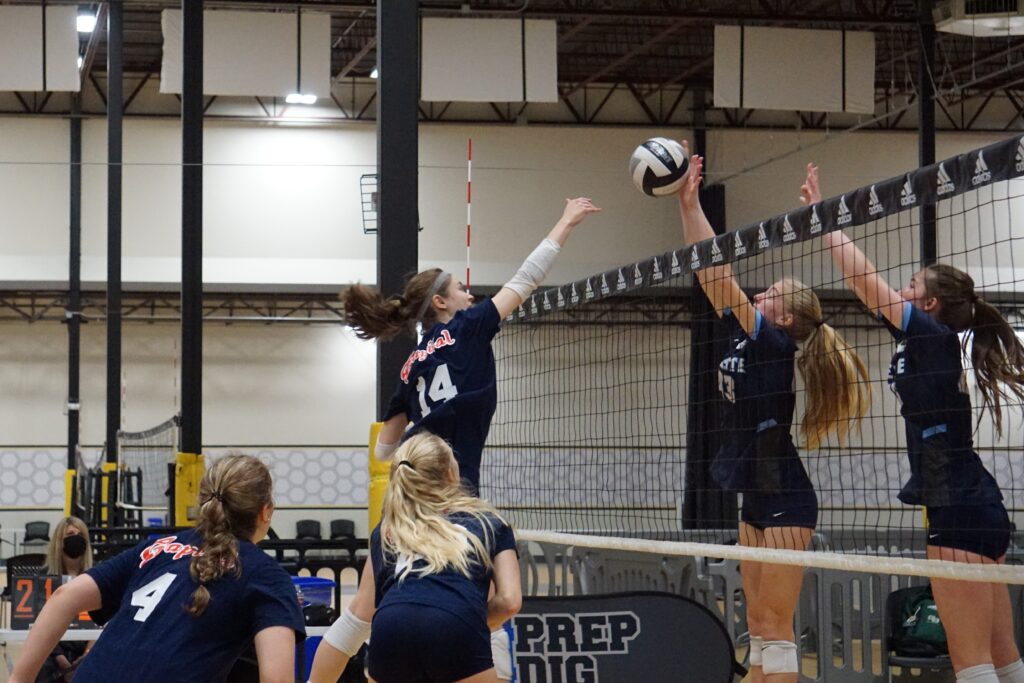 Posted On: 09/20/21 3:00 PM
It's been more than three weeks since the high school volleyball season has started in Washington and some of the state's most talented players have already started doing what they do best – impress us.
Players from all classes, divisions, regions and positions have been putting up strong performances across the Evergreen State and we'll take the week to recognize some of them. We'll start with three high-performers from the class of 2022.
Lauren Riffe – Outside Hitter – HS: Interlake – Club: Sudden Impact
Lauren Riffe has been a top performer for her high school team Interlake especially on the offensive side of things. The 5'9" outside hitter has been using her explosiveness and technical skills to lead her team to a successful start of season with four wins and just one loss. Riffe is the Saints' top scorer with 81 kills, but has also been helping on the defensive side of the game with 102 passes and 26 digs.
Amey Rainaud-Hinds – Setter – HS: Burlington-Edison – Club: Skagit Island Volleyball Academy
Burlington-Edison standout setter Amey Rainaud-Hinds seems poised for another highly-productive season with the Lady Tigers. Recently nominated for the American Volleyball Coaches Association (AVCA)