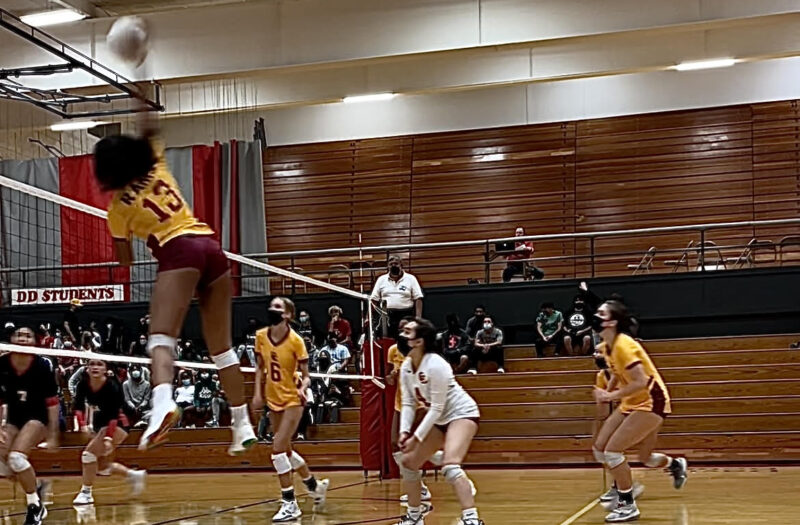 Posted On: 09/14/21 2:45 PM
The second week of high school play has come to a close so now it is time to spotlight some players who did BIG things as a top performer for their team this past week.
Check back next week for week three top performers! 
(Players are listed in alphabetical order)
2022 Maisie Alexander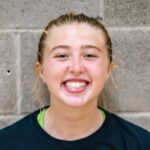 Maisie Alexander 5'6" | DS/L Jesuit | 2022 State OR , 5'6", DS, Jesuit High School, Oregon Juniors Volleyball Academy
The Jesuit High Schools libero for the third season running had a great match versus Beaverton (the only match the Crusaders played last week). Of the eight serve receive receptions, Alexander had 0 errors, passing a 2.7. She also racked up 6 digs. Her serving was also impressive, with 11 attempts, 4 aces, and only 1 error, she had a serve percentage of 90.9%. 
Last club season she played for OJVA 17-1 National. 
Alexander is currently not committed to a school for the fall of 2022. 
2023 Photo: Jennifer Barnes[/caption] 2022 Maisie Alexander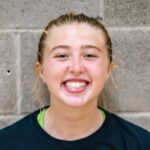 Maisie Alexander 5'6" | DS/L Jesuit | 2022 State OR , 5'6", DS, Jesuit High School, Oregon Juniors Volleyball Academy The Jesuit High Schools libero for the third season running had a great match versus Beaverton (the only match the Crusaders played last week). Of the eight serve receive receptions, Alexander had 0 errors, passing a 2.7. She also racked up 6 digs. Her serving was also impressive, with 11 attempts, 4 aces, and only 1 error, she had a serve percentage of 90.9%.  Last club season she played for OJVA 17-1 National.  Alexander is currently not committed to a school for the fall of 2022.  Photo: OSAA 2023 Alize Bakker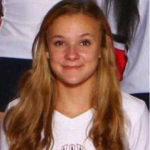 Alize Bakker 5'7" | OH Westview | 2023 State OR , 5'8", DS/OH, Westview High School, Oregon Juniors Volleyball Academy The Westview High School Wildcats relied heavily on Bakker both offensively and defensively in their only match last week. She totaled up 7 kills, 4 digs, 1 block, and passed a 2.67 on serve receive.  Last club season she played for OJVA 16-2 National.  Bakker is currently not committed to a school for the fall of 2023.   Photo: Jennifer Barnes 2023 Kennedy Cheung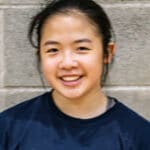 Kennedy Cheung 5'2" | DS/L Westview | 2023 State OR , 5'2", DS, Westview High School, Oregon Juniors Volleyball Academy The Westview High School Wildcats starting libero since her freshman year, it is not surprising that Cheung led the team defensively. She racked up 10 digs, 2 aces, and 1 assist.  Last club season she played for OJVA 16-1 National.  Cheung is currently not committed to a school for the fall of 2023.   Photo: Central Catholic 2023 Sofia Cooper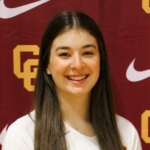 Sofia Cooper 5'10" | OH Central Catholic | 2023 State OR , 5'11", OH/MB, Central Catholic High School, Oregon Juniors Volleyball Academy The starting middle blocker for the Central Catholic High School Rams, Cooper had another steady week of play. Out of 37 swings, she only had 3 errors and amassed 17 kills, hitting a .378. She also had 7 digs, as she serves one rotation, and will stay in across the back row at times, and was 10 for 10 on serving.  Last club season she played for OJVA 16-2 National.  Cooper is currently not committed to a school for the fall of 2023.   Photo: Jennifer Barnes 2024 Taylor Guerra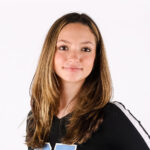 Taylor Guerra 5'8" | S Westview | 2024 OR , 5'10", S/RS, Westview High School, Oregon Juniors Volleyball Academy As one of the starting setters for the Westview High School Wildcats, Guerra racked up 15 assists in their one match, as well as 4 digs and 3 aces. Staying in to hit when in the front row she also walked away with 5 kills.  Last club season she played for OJVA 16-3.  Guerra is currently not committed to a school for the fall of 2024.   Photo: Cole Petters 2023 Addie Hoover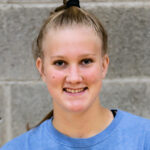 Addie Hoover 5'9" | OH West Linn | 2023 State OR , 5'8", OH, West Linn High School, Athena Volleyball Academy  The junior outside attacker for the West Linn High School Lions, Hoover had quite the week of matches, totaling up 18 kills with only 4 errors on 27 swings, hitting a .519. She also had 2 blocks. Last club season she played for Athena 16-1 National.  Hoover is currently not committed to a school for the fall of 2023.   Photo: Athena 2024 Rachel Peterson, 5'8", OH, Grant High School, Athena Volleyball Academy Sophomore outside attacker Peterson took on a big load for the Grant High School Generals' impressive play at the Tualatin tournament. Peterson racked up 32 kills on the day, and helped the Generals place third, losing to Oregon City in the semi-finals in a three-set match (28-26, 23-25, 10-15). Last club season she played for Athena 15-1 National.  Peterson is currently not committed to a school for the fall of 2024.   Photo: Jennifer Barnes 2022 Rayna Reynolds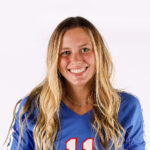 Rayna Reynolds 5'11" | MB West Linn | 2022 State OR , 6'1", MB, West Linn High School, Oregon Juniors Volleyball Academy  As the West Linn High School Lions starting middle blocker, Reynolds is a definite offensive threat. Out of 12 swings, she totaled up 6 kills and only one error, hitting a .417. She also walked away with 2 blocks.  Last club season she played for OJVA 17-1 National.  Reynolds is currently not committed to a school for the fall of 2022.  Photo: Jennifer Barnes 2022 Emily Warmenhoven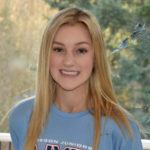 Emily Warmenhoven 5'10" | OH West Linn | 2022 State OR , 5'11", OH, West Linn High School, Oregon Juniors Volleyball Academy  As the #1 recruit in PrepDig 2022 rankings, it is not shocking that Warmenhoven would be an impact player for the West Linn High School Lions. Last week she had 52 swings, 27 kills, and only 12 errors, hitting a .288. She also had 11 aces, 11 digs and 3 blocks.  Last club season she played for OJVA 17-1 National.  Warmenhoven recently committed to play at Belmont University for the fall of 2022.  Photo: Jennifer Barnes 2023 Alycia Wilson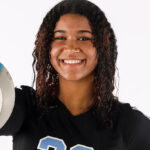 Alycia Wilson 5'10" | OH Central Catholic | 2023 State OR , 5'10", OH, Central Catholic High School, Oregon Juniors Volleyball Academy  Wilson, one of the starting outside attackers for the Central Catholic High School Rams, had a breakout week of play, and was a huge threat offensively. She had 43 swings, only 6 errors, and 19 kills, hitting a .302. She also had two block assists.  Last club season she played for OJVA 16-2 National.  Wilson is currently not committed to a school for the fall of 2023.   { Did we miss someone? Feel free to email prepdigpnw@gmail.com to nominate an athlete. }