Posted On: 09/24/21 10:44 AM
As we embark into the weekend, there are some matchups I have my eye on. Some teams are on the rise and taking on some of the best in the state. So let's take a closer look at some matchups that are going to be a must-watch. 
Williamstown vs Washington Township
An intriguing non-conference matchup between two unbeaten squads. On one side you have one of the best teams year-in and year-out in Williamstown while you have a Washington Township squad who is yet to drop a set. Something has to give right? Washington Township passed their first test this week in a solid-win over Cherry Hill East. Williamstown has beaten Washington Township in a sweep in the last three meetings. 
Key Players: Joanna Andrews (Williamstown; S), Bryn Bautista Bryn Bautista OH Washington Township | 2024 NJ (Washington Township; OH)
Immaculate Heart vs River Dell
River Dell welcome to your first true test and what a test it is. You get to go against the top-team in the state in Immaculate Heart. This is not a gimme for Immaculate Heart as River Dell is the toughest opponent for Immaculate Heart since the opener in Bogota. This is their first conference matchup since 2017. 
Key Players: Bryn Bautista Bryn Bautista OH Washington Township | 2024 NJ (Washington Township; OH) Immaculate Heart vs River Dell River Dell welcome to your first true test and what a test it is. You get to go against the top-team in the state in Immaculate Heart. This is not a gimme for Immaculate Heart as River Dell is the toughest opponent for Immaculate Heart since the opener in Bogota. This is their first conference matchup since 2017.  Key Players: Brookelyn Talmadge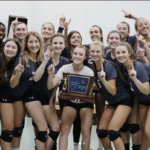 Brookelyn Talmadge 6'0" | MB Immaculate Heart | 2023 State NJ (Immaculate Heart; MB), Alicia Idiculla Alicia Idiculla OH River Dell | 2023 State NJ (River Dell; OH) Hillsborough vs East Brunswick Lastly, we have a potential upset alert for East Brunswick as they will be taking on Hillsborough. Hillsborough have been inconsistent to say the least this season but they have played well against their tough opponents like giving North Hunterdon a run for their money earlier in the season. Don't be surprised if this one is tight.  Key Players: Gisele Galara (Hillsborough; S), Paige Anania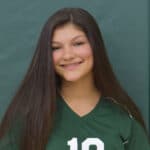 Paige Anania 5'5" | OH East Brunswick | 2022 State NJ (East Brunswick; OH)