The 2021 prep season is still young, but there has been a lot of standout play coming from our top-ranked teams.
In Division 1, the best of the best are rising to the occasion.
Here is a look at the players leading each team in our current Division 1 top-10.
1. Marian – OH Ava Brizard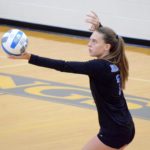 Ava Brizard 6'0" | OH Marian | 2022 State #16 Nation MI : The N.C. State commit is hitting an amazing .495 on the season thus far and is playing with even more intensity than usual. A special mention to setter Ava Sarafa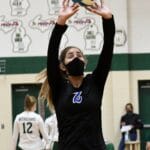 Ava Sarafa 6'0" | S Marian | 2023 State #15 Nation MI (Kentucky), who has the team hitting .399 collectively.
2. Hudsonville – L Carlina Bender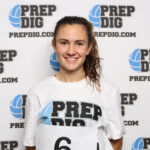 Carlina Bender 5'5" | DS/L Hudsonville | 2022 State MI : Hudsonville is off to a tremendous start to the year and is proving to be a D1 contender. Bender's defensive play has been outstanding with 204 digs in the early season. She's also put down 24 aces, which leads the team.
3. Skyline – OH Harper Murray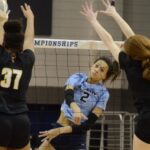 Harper Murray 6'2" | OH Skyline | 2023 State #1 Nation MI : It's hard to get better than Murray, the Nebraska commit. She is hitting .453 on the season with 137 kills over 24 sets. She's also among the team leaders in blocks, digs and aces.
4. Novi – OH Sarah Vellucci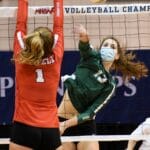 Sarah Vellucci 5'11" | OH Novi | 2023 State #86 Nation MI : Coming off a tremendous club year as a libero, Vellucci has transitioned that into stronger play at OH for Novi. Vellucci is leading the Wildcats in kills (107) and aces (20), while continuing to be a strong passer and defender with 95 digs.
5. Rockford – S Mackenzie Delacher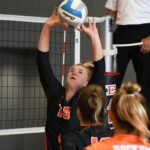 Mackenzie Delacher 5'10" | S Rockford | 2022 State MI : Rockford has a lot of hitting depth and talent offensively. Making it all work is Delacher, who has been spreading the ball out beautifully. Of the team's 314 kills this season, five players have at least 48. Delacher goes to the middle and the outside smoothly and is keeping opponents guessing.
6. Dakota – MH Olivia Gardner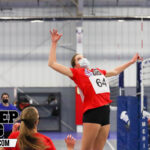 Olivia Gardner 6'2" | MB Dakota | 2023 State MI : Dakota is another balanced offense, but your really have to keep your eye out for the junior, Gardner. She is hitting .533 on the season and leading the team in blocks as well. She's also showing improved all-around skills with a solid serve and the ability to dig.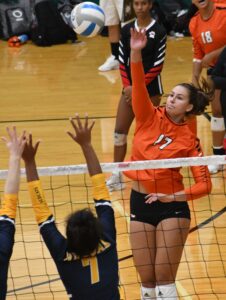 7. Northville – OH Abigail Reck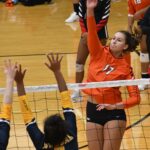 Abigail Reck 6'2" | MB Northville | 2023 State #72 Nation MI : Reck went from being an All-American middle in club season to being a dominant outside for Northville. Reck has the size, speed and power to be great. She's is being relied on heavily, but up for the challenge.
8. Forest Hills Central – MH Brooklyn Conner Brooklyn Conner 6'3" | MB Forest Hills Central | 2022 State #178 Nation MI : The Clemson commit has been absolutely dominant with her blocking. She's averaging nearly 2 per set and already at 77 for the season through 45 sets. Conner also has put down 157 kills, which leads the Rangers.
9. Saline – MH Mallory Bohl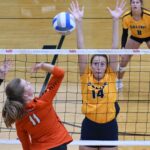 Mallory Bohl 6'3" | MB Saline | 2024 State #62 Nation MI : The promising 2024 prospect is really raising her play this fall. She's hitting .537 thus far while averaging more than a block per set. What's scary is Bohl still has a high ceiling to hit.
10. Mercy – S/OH Campbell Flynn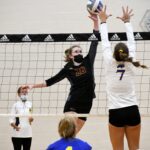 Campbell Flynn 6'2" | S Mercy | 2025 State MI : You won't find many freshmen that are doing more thus far than Flynn. She's heavily embraced a large role for the Marlins this year. She's one of the team leaders in kills with 73, while adding 23 aces, 60 digs and 82 assists. Flynn is impacting the game all over the court and has a very bright future ahead.