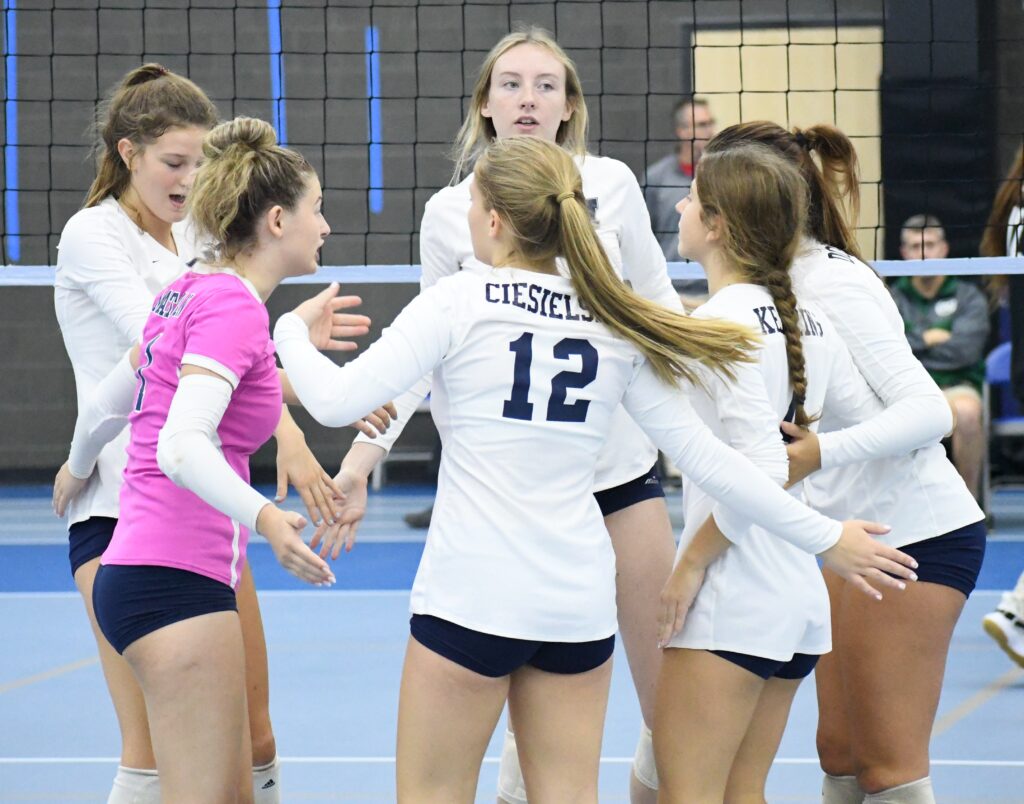 Posted On: 10/22/21 10:40 AM
The 2021 MHSAA postseason is set to begin in a little over a week.
The regular season has flown by and now we are on the verge of three weeks of emotional and highly-charged volleyball.
In Division 1, there are five districts that really stand out as the toughest in the division. Here's a look at what makes those five districts more challenging than the others.
District 1 at Traverse City Central
The north always has a tough district to deal with. Host TC Central is HM in our D1 rankings, but will have to contend with No. 17 Traverse City West and No. 19 Marquette in their district. Those two will actually meet up in an opener on Nov. 1. Petoskey, Gaylord and Alpena will look to play spoiler. Travel could play an issue in this district, but it should provide some exciting matches.
District 7 at Marian
The defending D1 champs will host a very challenging district. Included this year is the Mustangs' biggest rival, No. 8 Mercy. Usually these two meet up in regional play, but would potentially square off in the district final. No. 25 Bloomfield Hills draws Mercy first and is capable of pulling off