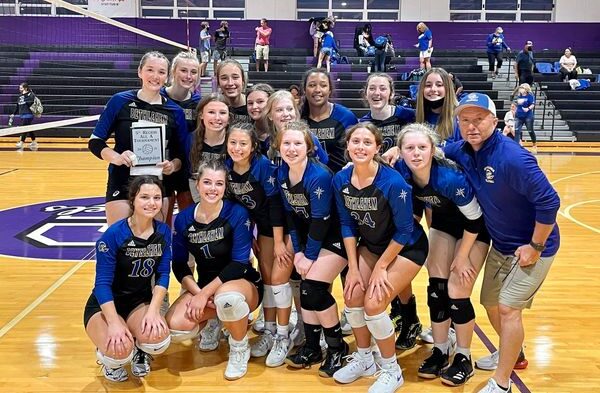 Posted On: 10/9/21 11:46 PM
Bethlehem is among the high school volleyball teams on the rise in Kentucky. 
A member of Region 5, Bethlehem is ranked 24th in the latest Kentucky Volleyball Coaches Association Poll, which was released on Tuesday, Oct. 5. 
Heading into the final week of the 2021 high school volleyball regular season, Bethlehem is 28-6. 
The Banshees are expected to carry momentum into the 2021 high school volleyball postseason.
Here are three Bethlehem players to watch.
Gabrielle Disselkamp (Sr., Outside Hitter): Disselkamp possesses solid jumping ability and adjusts well to sets coming from any location. Able to hit from both the front row and the back row, Disselkamp blocks consistently. Reliable, Disselkamp can provide as both a go-to hitter and a primary passer. 
Sara Spalding (Sr., Setter/Outside Hitter): Possessing a diverse skill set, Spalding contributes for Bethlehem in several categories. Athletic with strong communication skills, Spalding covers the court extensively and delivers as an accurate passer. Spalding is able to run the offense and produce as a vocal leader. Versatile, Spalding can produce from multiple positions. 
Torie Sparks (Jr., Outside Hitter): Among the most productive players from the Class of 2023 in the state, Sparks excels on the left side of the