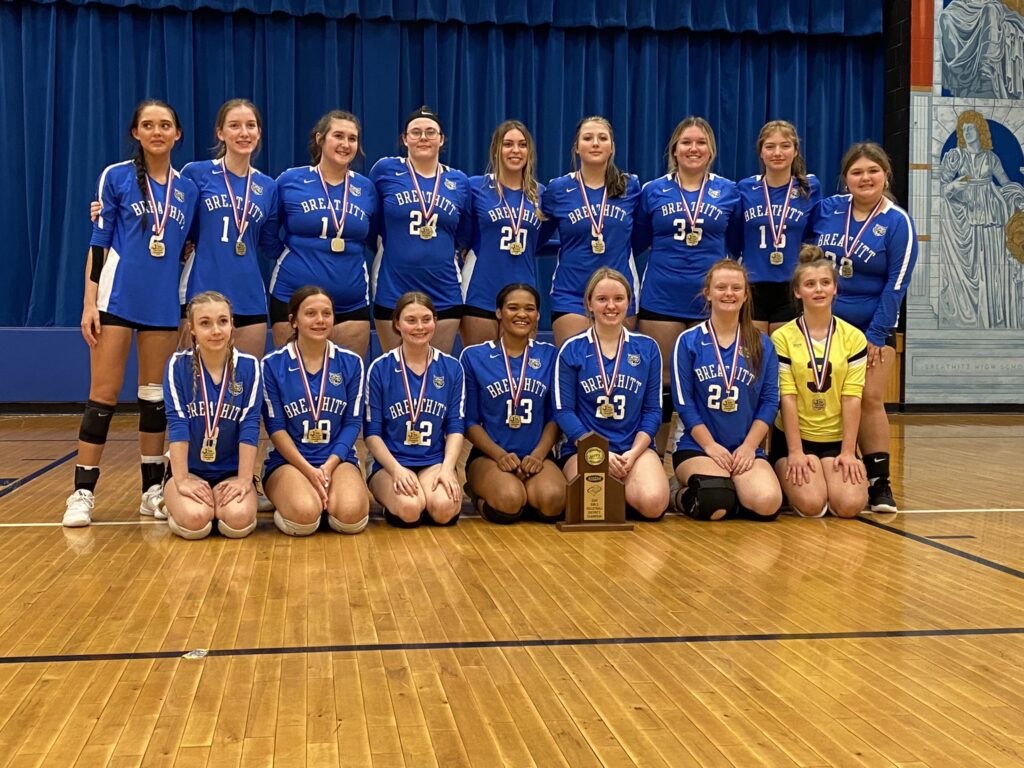 Posted On: 10/20/21 10:36 PM
Current 14th Region frontrunner Breathitt County has captured the 2021 55th District volleyball championship.
Breathitt County is set to compete in the 14th Region Volleyball Tournament and features several talented players. 
Here are three Breathitt County players to watch. 
Jacey Carpenter Jacey Carpenter OH Breathitt County | 2024 KY (So., Outside Hitter/Right Side Hitter): A versatile hitter, Carpenter is among the top young high school volleyball players in the 14th Region. Carpenter is able to hit from either side of the net and possesses solid jumping ability, excelling both offensively and defensively. Reliable, Carpenter hits consistently from both the front row and the back row. 
Adreona Schutz (Sr., Outside Hitter): Among the top players in Eastern Kentucky, Schutz is agile and explosive at the net. Athletic, Schutz excels as both a go-to hitter and a primary passer. Able to deliver from both the front row and the back row routinely, Schutz is a solid all-around player.
Emily Watts (Sr., Setter): A longtime key contributor for perennial 14th Region champion Breathitt County, Watts possesses strong communication skills. Athletic, Watts covers the court extensively and is a quick decision maker. Watts is an accurate passer who digs and blocks well.