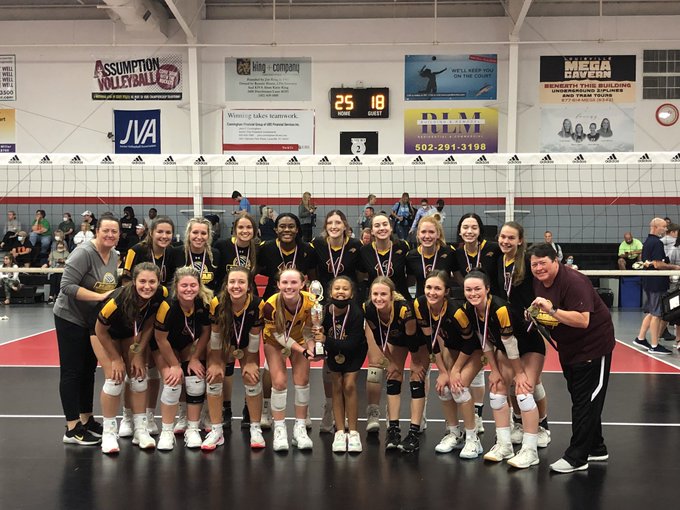 Posted On: 10/5/21 11:39 PM
After winning the JCIVT championship, Region 9 title contender Cooper possesses momentum late in the 2021 high school volleyball regular season.
Currently, Cooper is 17-10. However, Cooper has notched several impressive wins and is looking to make a run in the upcoming high school volleyball postseason.
A perennial championship contender, Cooper will compete in the postseason in less than two weeks. 
Here are three Cooper players to watch. 
Buchi Ajaezu (Sr., Middle Hitter/Opposite): A versatile player, Ajaezu excels along the middle of the net and from the right side. A talented hitter and blocker, Ajaezu is agile and moves well from side to side. Ajaezu is a solid all-around performer who is capable of delivering from multiple positions regularly. 
Holland Morris Holland Morris MB Cooper | 2023 State KY (Jr., Middle Hitter/Opposite): Another versatile player, Morris boasts a diverse skill set. Morris possesses solid jumping ability and reads the opposing hitters to set up blocks consistently. Productive, Morris digs for quick attacks routinely and is aggressive along the front row. 
Sadie Smith Sadie Smith S Cooper | 2024 KY (So., Setter/Defensive Specialist): Yet another versatile player, Smith thrives both offensively and defensively as a young Prep volleyball player. An accurate passer, Smith is athletic and covers the court extensively. Smith is