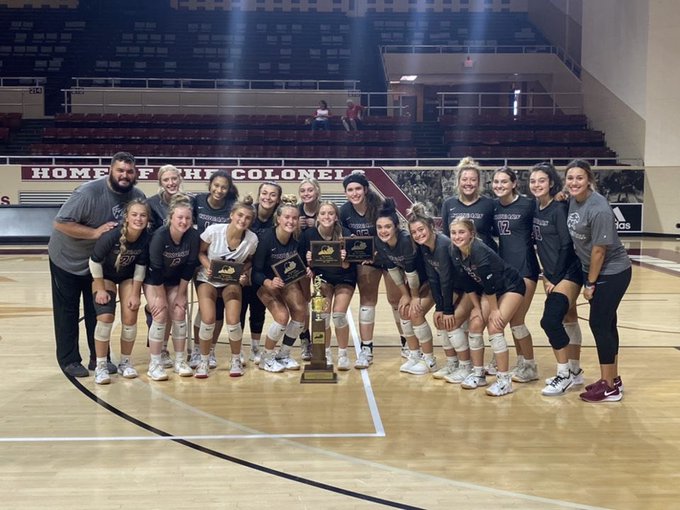 Posted On: 10/13/21 8:23 PM
Currently ranked second behind Mercy Academy in Region 6, Holy Cross (Louisville) remains a title contender.
Holy Cross (Louisville) is set to compete in the 21st District Volleyball Tournament in less than one week. 
Competing in the final week of the high school volleyball regular season, Holy Cross (Louisville) is 18-15. 
Here are three Holy Cross (Louisville) players to watch. 
Raegan Glover (So., Middle Blocker): Among the top young high school volleyball players in the state, Glover thrives along the middle of the net. Able to use quick attacks regularly, Glover moves well from side to side and has shown the ability to hit and block at a high level. Glover reads the setter and adjusts her approach on attacks consistently. 
Mia Maloney (Sr., Defensive Specialist): Maloney covers the court extensively and uses athleticism to excel at her position. A leader who is able to deliver as a back row hitter, Maloney digs and pursues well. In addition to possessing solid back row skills, Maloney has demonstrated the ability to deliver from the front row.
Callie Wiegandt Callie Wiegandt S Holy Cross (Louisville) | 2022 State KY (Sr., Setter/Defensive Specialist): A player with a diverse skill set, Wiegandt is a vocal leader who possesses strong communication skills. Wiegandt