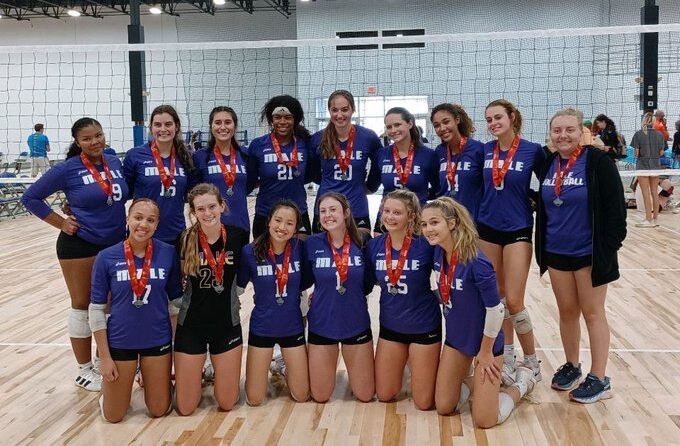 Posted On: 10/18/21 11:44 PM
After finishing runner-up to rival Assumption in the 26th District, Male is headed to the 7th Region Volleyball Tournament. 
Male entered the postseason ranked ninth in the state. Featuring several talented prep volleyball players, Male will be looking to advance to meet Assumption in the 7th Region title match.
Here are three Male players to watch.
Savannah Jolly (Junior, Setter/Defensive Specialist): A vocal leader with strong communication skills, Jolly is athletic and covers the floor extensively. Jolly directs the offense successfully and makes quick decisions on the court frequently. Able to identify blockers consistently, Jolly contributes in multiple categories. Defensively, Jolly digs and blocks well.  
Madison Rice-Locket Madison Rice-Locket MB Male | 2022 State KY (Senior, Middle Blocker): One of the state's top high school volleyball players, Rice-Locket excels in the middle. A highly productive middle blocker, Rice-Locket is athletic and agile. Moving well from side to side, Rice-Locket closes blocks with the opposite hitter and outside hitter regularly. With a vast amount of athleticism, Rice-Locket is explosive at the net and excels as a hitter. 
Emily Surbaugh Emily Surbaugh S Male | 2023 State KY (Senior, Defensive Specialist/Setter): A versatile player, Surbaugh is Male's defensive leader. Surbaugh possesses solid back row skills but can deliver across the court. A solid