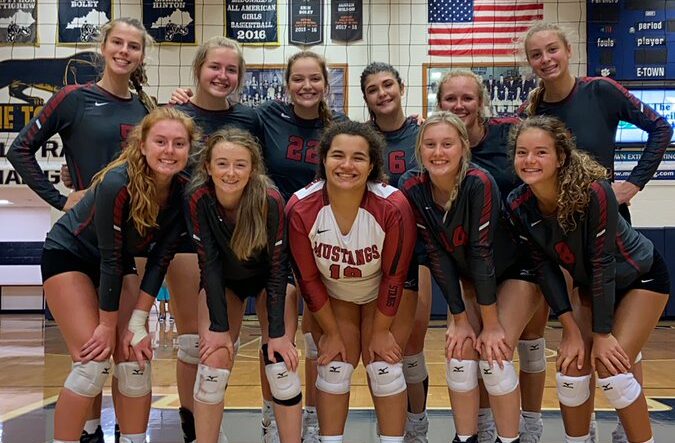 Posted On: 10/3/21 10:49 PM
Reigning champion McCracken County remains the frontrunner in Region 1.
With a couple of weeks remaining in the 2021 high school volleyball regular season, McCracken County continues to be Region 1's top team.
McCracken County is a perennial title contender. 
A look at three McCracken County players to watch follows. 
Jenna Henshaw Jenna Henshaw OH McCracken County | 2023 State KY (Jr., Outside Hitter): A talented hitter from the left side, Henshaw delivers regularly from both the front row and the back row. Able to produce as a go-to hitter and a primary passer, Henshaw possesses solid jumping ability. Henshaw adjusts well to sets coming from any location. 
Piper Mullinax Piper Mullinax S McCracken County | 2023 State KY (Jr., Setter): A longtime leader for McCracken County, Mullinax thrives at her position. Mullinax is a vocal leader who possesses strong communication skills. A precise passer who is quick and covers the court extensively, Mullinax runs the offense successfully and identifies blockers successfully. 
Caroline Sivills Caroline Sivills RS McCracken County | 2023 State KY (Jr., Opposite): A highly productive hitter from the right side, Sivills possesses versatility and can excel on both offense and defense. Sivills digs for quick attacks routinely and works well with middle blockers on blocks. Aggressive at the net, Sivills is a well-rounded high school volleyball player who