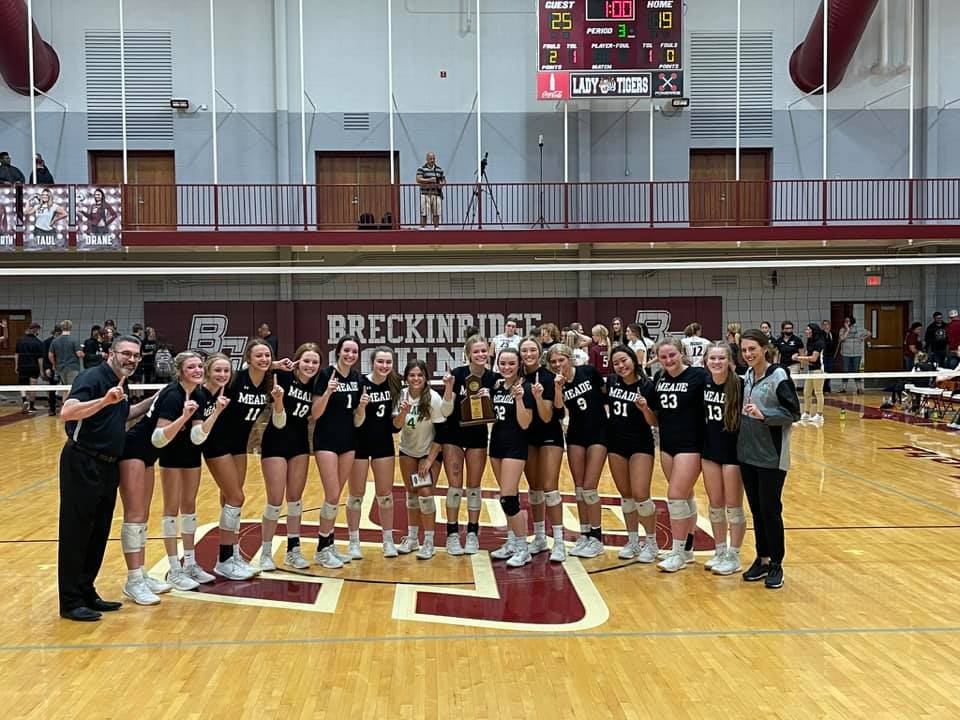 Posted On: 10/27/21 6:00 PM
Meade County remains among the top high school volleyball teams in the 3rd Region. 
After capturing the 30th District title, Meade County moved on to the 3rd Region Volleyball Tournament.
Meade County has compiled a 21-9 record through its first 30 matches.
Here are three Meade County players to watch.
Ella Gagel (Sr., Setter): Among the leaders for Meade County, Gagel is an experienced setter. Gagel is a vocal leader who possesses strong communication skills. An accurate passer who is reliable, Gagel covers the court extensively and makes quick decisions. Gagel runs the offense successfully and has the ability to hit from both the front row and the back row. 
Ann Rogers (Sr., Outside Hitter): A player with solid jumping ability, Rogers is an experienced outside hitter. Productive, Rogers adjusts well to sets coming from any location. Able to be both a go-to hitter and a primary passer, Rogers possesses quality back row skills. Rogers has displayed the ability to read opposing hitters successfully. 
Clara Rogers (So., Right Side Hitter): A young player with versatility, Clara Rogers is a talented right side hitter who possesses solid jumping skills. Clara Rogers digs for quick attacks regularly and excels on both offense