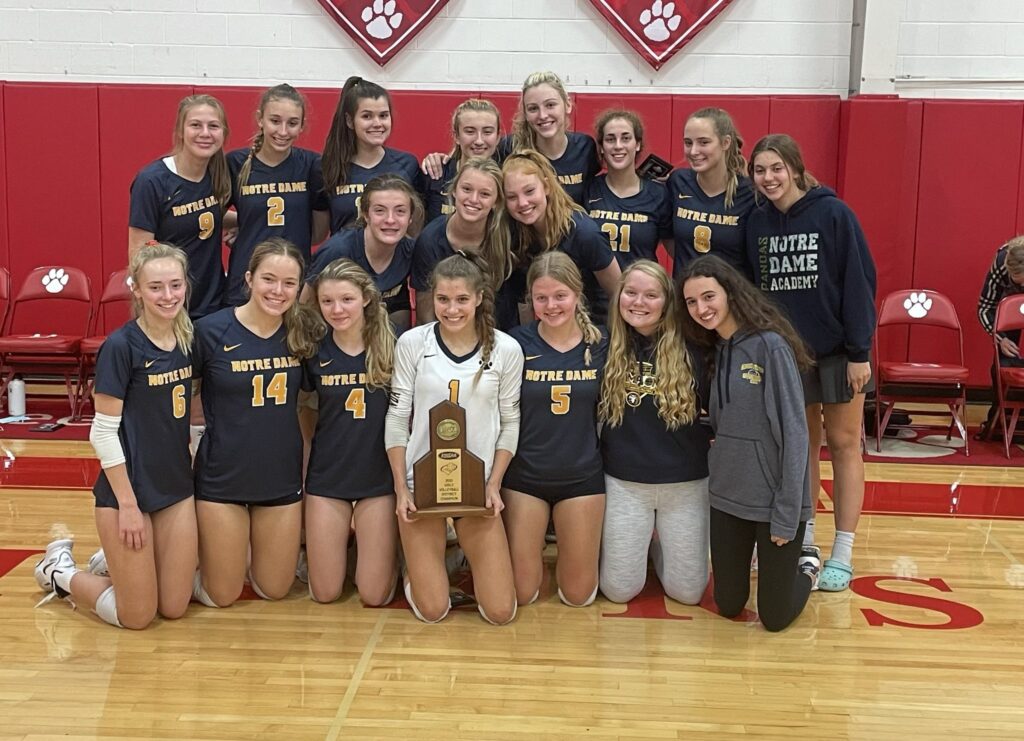 Posted On: 10/21/21 10:31 PM
Perennial title contender Notre Dame has captured the 2021 35th District championship. 
Notre Dame is the reigning state champion. The Pandas outlasted Mercy 3-2 (21-25, 25-19, 25-22, 22-25, 15-13) in the 2020 KHSAA State Volleyball Tournament.
Notre Dame is poised to compete in the 2021 9th District Volleyball Tournament in less than one week. The champion out of the 9th Region will advance to the 2021 KHSAA State Volleyball Tournament. 
Here are three Notre Dame players to watch. 
Emily Bentley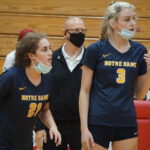 Emily Bentley S Notre Dame Academy | 2022 State KY (Sr., Setter): A veteran player, Bentley is athletic and possesses strong communication skills. Bentley is a vocal leader who thrives at her position for the defending state champion. With the ability to run the offense successfully, Mast makes quick decisions on the court routinely. 
Peyton Mast Peyton Mast RS Notre Dame | 2023 State KY (Jr., Right Side Hitter): A reliable hitter from the right side, Mast works well with middle blockers on blocks.  Versatile, Mast excels on both offense and defense for perennial title contender Notre Dame. Able to deliver as a hitter from both the front row and the back row, Mast boasts a solid all-around skill set. 
Sydney Nolan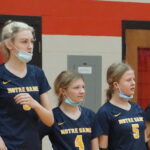 Sydney Nolan MB Notre Dame | 2023 State KY (Jr., Middle Blocker): A longtime standout, Nolan thrives along the middle