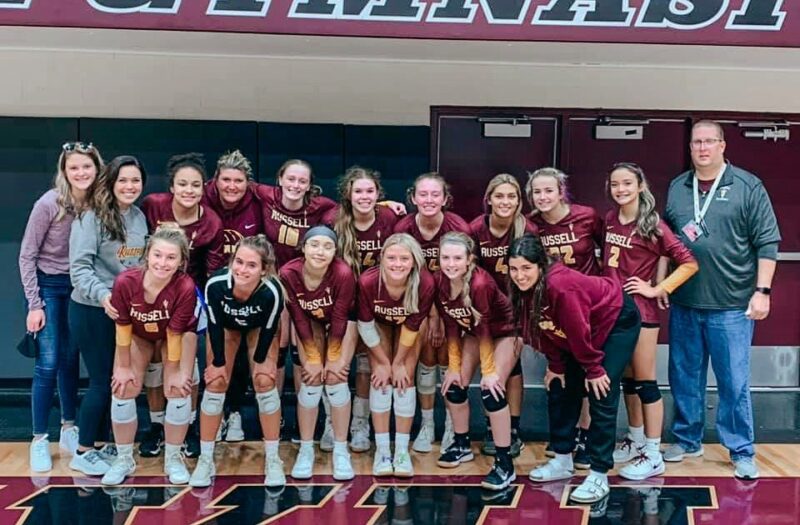 Posted On: 10/11/21 10:46 PM
A contender for the 16th Region title, Russell is among the top high school volleyball teams in northeastern Kentucky.
The reigning 16th Region champion, Russell entered the final week of the 2021 high school volleyball regular season 21-10. 
Russell is scheduled to host rival Ashland for a regular season finale on Thursday, Oct. 14.
The Red Devils will begin competing in the 63rd District Volleyball Tournament in one week.
Here are three Russell players to watch.
Christin Corey (Sr., Outside Hitter/Middle Hitter): A versatile hitter, Corey can deliver from both the left side of the net and along the middle. Corey possesses solid jumping ability and adjusts well to sets coming from any location. Able to hit from the front row and the back row, Corey is a consistent hitter and blocker. Corey can produce as both a go-to hitter and a primary passer.  
Jenna Finch (Sr., Libero): Finch possesses solid passing skills and defensive skills that allow her to excel. Athletic, Finch is fast and moves well. Finch is able to turn the first touch into a solid pass to the setter regularly. Along with excelling defensively, Finch has displayed the ability to set the ball from the