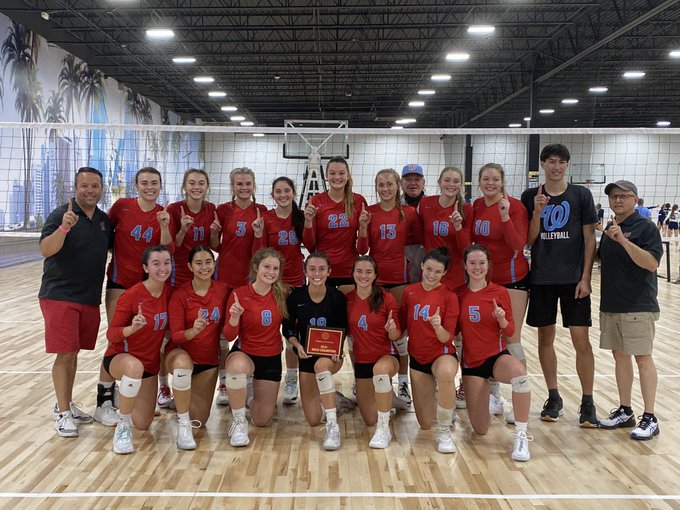 Posted On: 10/6/21 11:30 PM
Reigning 12th Region volleyball champion West Jessamine is a perennial title contender and features several experienced players on its 2021 team. 
Currently, West Jessamine is 24-4. The Colts are scheduled to compete in the 46th District Volleyball Tournament in less than two weeks.
West Jessamine is ranked seventh in the latest Kentucky Volleyball Caoches Association Top 25 Poll.
A look at three West Jessamine players to watch follows. 
Sydney Collins (Sr., Libero): A defensive standout, Collins is a productive libero. Experienced, Collins is among the leaders for the West Jessamine volleyball team. Collins turns the first touch into a solid pass to the setter routinely. Quick, Collins possesses solid passing skills and defensive skills. 
Brooke Hager Brooke Hager MB West Jessamine | 2023 State KY (Jr., Middle Blocker): A force along the middle of the net, Hager uses quick attacks on offense regularly. Hager moves well from side to side and closes bcks with the oposite hitter and the outside hitter consistently. Athletic, Hager reads the setter and gets the most out of her attack routinely. 
Annabella Pandelli (Sr., Setter): An accurate passer, Pandelli excels as a setter. A vocal leader who possesses strong communication skills, Pandelli is agile and covers the court