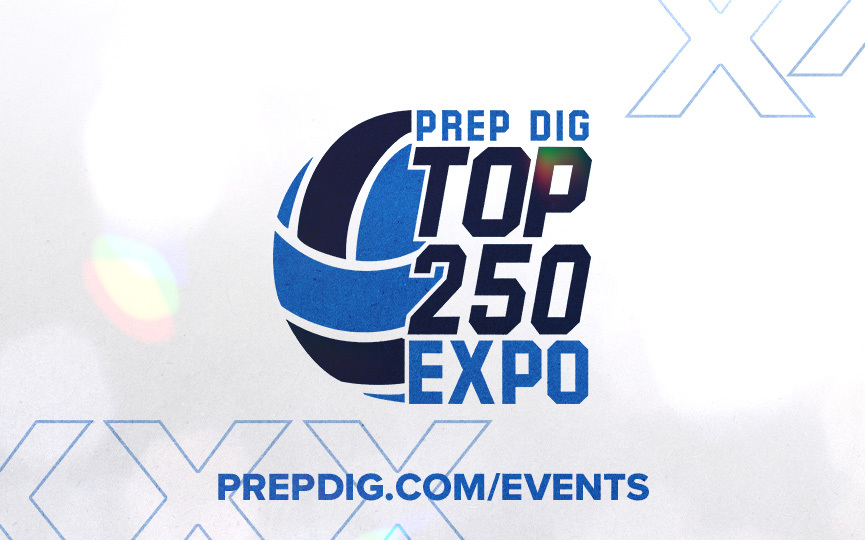 Posted On: 10/28/21 4:29 PM
Prep Dig will be kicking off their 4th season of Top 250 Expos across the country.  What is a Top 250? Prep Dig ranks roughly around 250 players in each state. In the majority of states nationwide, there are roughly 250 players capable of playing at the collegiate level – from high major Division 1 to NCAA Division 3, NAIA, JUCO, and everything in between.  The event is a showcase that is open to any athlete looking to play at the next level and any coach to evaluate as their division rules permit. 
Registration is live with locations in 9 states!  Athletes will receive a welcome tweet from our Prep Dig accounts and their names will be sent to the list of college coaches who RSVP to our event! 
Here is a typical run of show: 
Introduction

Warm-Up

Stations (Various games of queens, split court, testing)

Positional breakdown

Position combinations (setters work with hitters, incorporate defensive players)

6 on 6 free ball, wash drills, competition

Cool down/recruiting questions

Closing remarks
Plenty of Social Media and Video Highlights From The Event
Full album from the Iowa Prep Dig Top 250 can be found on Facebook! https://t.co/qYv22C5hU9 pic.twitter.com/6BENmH0oLX

— Chris Fitzgerald (@PrepDigChris) December 11, 2019
@kennascheib with the 🏠🏠🏠 – going to be a strong 2021 middle blocker this club season pic.twitter.com/3bxO6dwC9y

— Chris Fitzgerald (@PrepDigChris) December 7, 2019
Super cheesy, but one thing I love to do is bring people together. From the athletes to their parents and coaches involved thank you so much for a great Top 250 season! To these Wisconsin athletes – keep crushing it! 🔨💯🏆 pic.twitter.com/2xCi73LagJ

— Chris Fitzgerald (@PrepDigChris) December 16, 2019
So we had some events this weekend…🎥👇😎 get ready Minnesota and Wisconsin – you're next! pic.twitter.com/Axhs2alQhS

— Chris Fitzgerald (@PrepDigChris) December 11, 2019