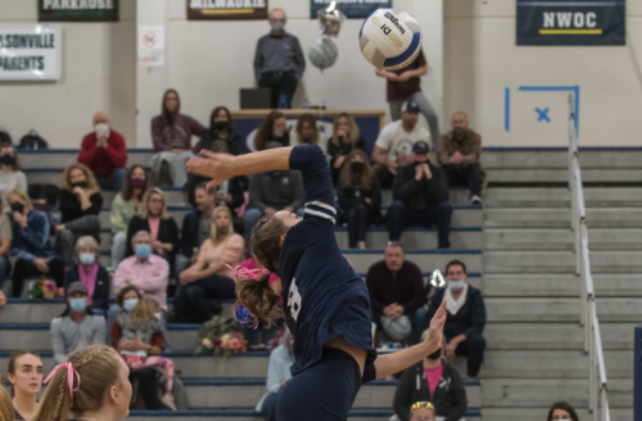 Posted On: 10/25/21 9:13 PM
The last two weeks of high school play have come to a close so now it is time to spotlight some players who did BIG things as a top performer for their team this past week two weeks running.
Due to this article coming out a bit later than anticipated, there will be another article coming out with players who were a top performer for just week 7. 
(Players are listed in alphabetical order)
6A
2022 Leah Agost Leah Agost 5'11" | MB Clackamas | 2022 State OR , 6'2", OH, Clackamas High School, Adidas NW Jrs., Bushnell University 
The Clackamas High School Cavaliers senior six rotation outside attacker was a dominant force in the teams impressive play versus #3 ranked Central Catholic. In the match, she hit a .243 with 14 kills on 37 swings, 2 service aces, and 4 digs. In their six matches last week (including an upset against cross-town rival Nelson and a tournament where the team won the Silver Bracket championship, moving up to #8 in the State), Agost accumulated, 9 service aces, 61 kills, 6 blocks and 29 digs. 
Last club season she played for Adidas NW Juniors 18-1