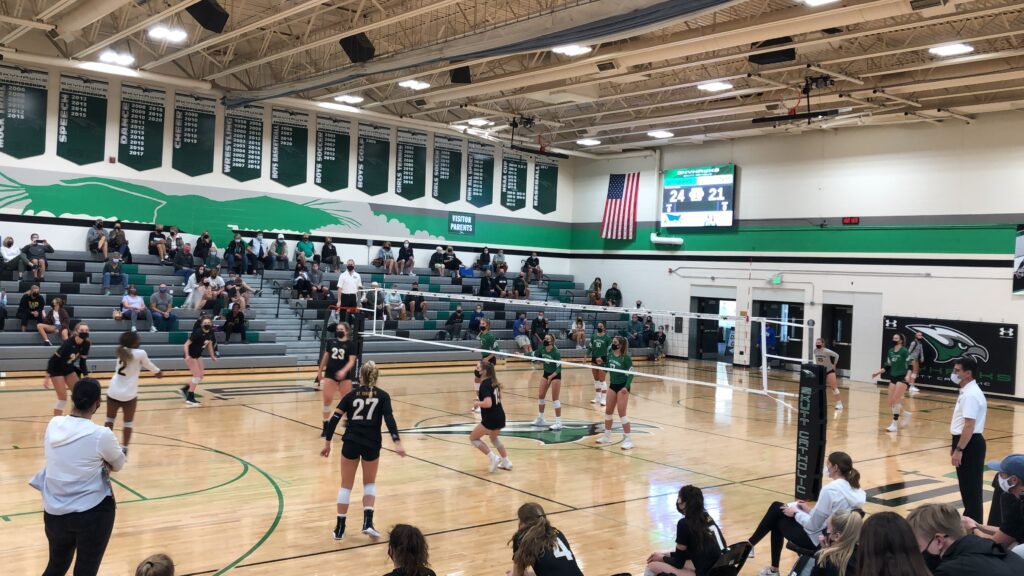 Posted On: 10/8/21 11:55 AM
It's back! For another year, the SkyHawk Invitational at Omaha Skutt will host some of the biggest volleyball juggernauts from around the Midwest. It's all going down this Saturday, and we'll have all the coverage here.
Because we have representatives from multiple states coming to this showdown, it might be helpful to start with an introduction of the teams. There will be so many dream cross-state matchups in this one, so let's get everyone acquainted!
Omaha Skutt Catholic [Nebraska]
Naturally, we start with the home team.
Nebraska prep volleyball enthusiasts know that Omaha Skutt does not allow their competition pool to be constrained by state boundaries. They want to play the best wherever the best may be.
Case in point: the SkyHawks are fresh off another appearance at the ASICS Challenge in Chicago. This team is working in some great young talent into the lineup this year, and you can read about some of them here and here. Skutt is at a 20-5 overall mark after playing some tough Illinois-area squads and now looks to bring more regional powers to its own court.
Papillion-La Vista South [Nebraska]
I made a mention of "volleyball juggernauts" in the introduction.