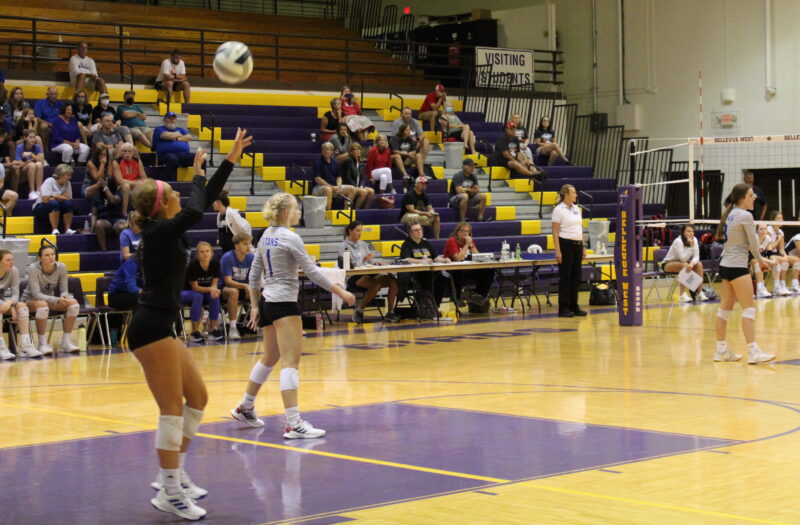 Posted On: 10/3/21 7:30 PM
Be sure to get your high school volleyball fix throughout the week. There are plenty of great opportunities to do so.
Let's tee it up here. We'll be priming you for some crucial tilts around the Cornhusker State as the wildcard standings are sure to shuffle in almost every class. In short, it's just another week in Nebraska!
So, here are some storylines to follow.
Monday Mashup in Class A
The big matchups are coming at us really early: there's a huge triangular in Class A.
Papillion-La Vista South, Millard West, and Omaha Westside are set to clash in a compelling round-robin that will make waves early in Week 7. The hosting Titans are the undisputed top team in the state, with the Wildcats currently occupying the second spot in Class A.
Meanwhile, this is a big opportunity for Westside. The Warriors are coming off a pair of solid wins last week and have a chance to climb up the Class A standings. This team has the talent to compete with anyone, and I'm excited to see if they can take a huge step forward on Monday.
Tuesday (10/5)
Time to check out some Tuesday tilts.
Clarkson/Leigh is