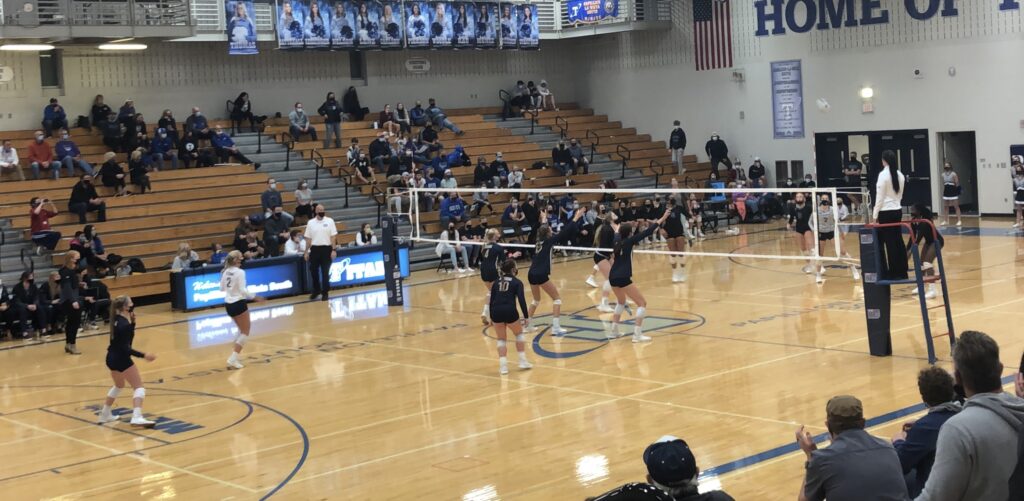 Posted On: 10/17/21 8:06 AM
Here we go. The end of the regular season is near, and the postseason is now just days away.
Of course, we still have a few more big regular-season matchups before we go full steam ahead into wildcard matchups. Teams have that last chance to add a statement win to their resume before the standings are finalized. Intangibly, too, these last matches allow squads to make final adjustments and reach their peak forms before the all-or-nothing chaos of bracket play ensues.
Let's do it. We'll have a lot of upcoming coverage on a big group of conference tournaments in the days to come. It's crunch time, so keep an eye on these matches as we count down the days until the madness.
Battle for the Metro
Once again, the Metro Conference Tournament promises to provide some exciting volleyball action to cap off the regular season.
It's one last chance for some Omaha-area schools to get a crack at Papillion-La Vista South, which is still unbeaten in mid-October. The Titans will undoubtedly face some hungry title contenders, though, so nothing is a foregone conclusion. Elkhorn South is the defending champion of this event and will always have a passionate group