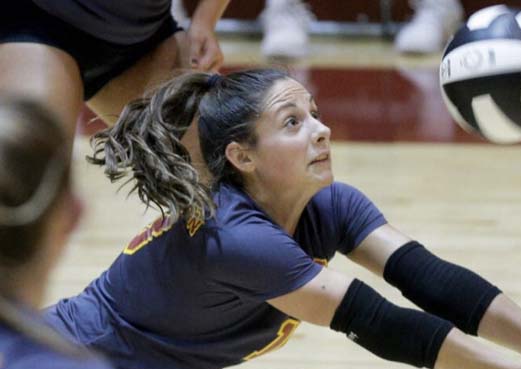 Posted On: 11/10/21 7:56 AM
Finally, we get to the big girls. The largest class in the state of Indiana for volleyball didn't even feature the largest schools in the class. Neither Castle nor McCutcheon are even in the top 30 in enrollment in the state. Nevertheless, we have been treated to some of the best ball the state has to offer, and although the match was the only sweep of the night, everyone in attendance was rewarded for their staying power.
#6 McCutcheon (30-6) def. #9 Castle (32-3), 3-0 (25-16, 25-19, 25-23)
Of the teams I listed way back in August that I thought would be here, neither came up. Oh, sure, both had quality attackers, defenders and setters. Both had high-level coaching. Both programs have multiple club players. Both have rich traditions in volleyball. But neither had won a state title. Neither team had been here since McCutcheon did so in 1989 (McCutcheon was runner-up). Castle hadn't been here in 40 years. 
Yet here we were. 
Castle's upset in last year's sectionals was a big deal for the southern half of the state. It was also a big deal for the six returning starters for this fall. With revenge and determination on the