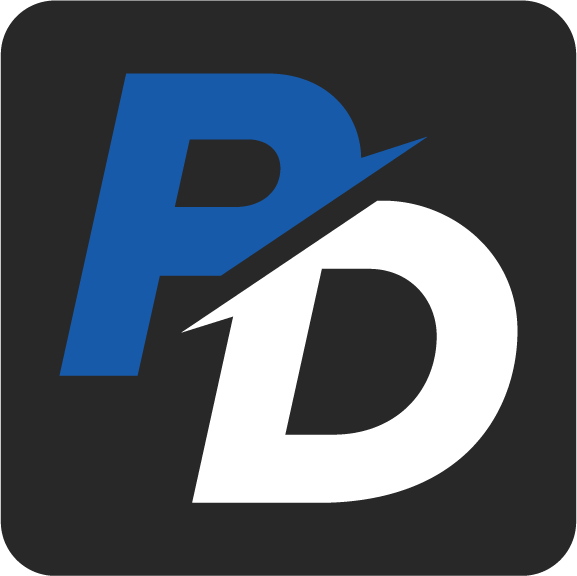 Posted On: 11/30/21 10:31 PM
As the season came to a conclusion, postseason honors were handed out to numerous athletes across the state. The American Volleyball Coaches Association (AVCA) releases an All-Region team and an All-American team. For All-Region, Missouri rest in Region 6 which includes Illinois, Wisconsin, and Iowa. Here are the athletes who earned honors based on their 2021 performances. If they are named All-American, they are also a member of the All-Region team. 
All-American
First Team:
Sydney Golden Sydney Golden 5'9" | S Nixa | 2022 State MO – S – Nixa High School – University of Northern Iowa
1081 assists, 276 digs, 81 kills. 
Second Team:
Madison Corf Madison Corf 5'11" | OH Liberty | 2022 State MO – OH – Liberty High School – San Diego State University
390 kills, .312 hitting %, 353 digs
Addison Beagle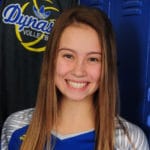 Addison Beagle 5'9" | S Liberty North | 2022 State MO – S – Liberty North High School – Drake University
1144 assists, 262 digs, 52 kills
Third Team:
Isabel Zimmerman Isabel Zimmerman 6'2" | RS Liberty North | 2022 State #30 Nation MO – OH – Liberty North High School – Auburn University
441 kills, .318 hitting %, 251 digs
Honorable Mention:
Chloe Kaminski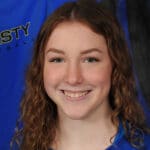 Chloe Kaminski 5'9" | DS/L Blue Springs | 2022 State #115 Nation MO – OH – Blue Springs High School – Oklahoma
264 kills, 385 digs
Kaylie Drysdale Kaylie Drysdale 5'11" | OH Cor Jesu | 2022 State MO – OH – Cor Jesu Academy St. –  Georgia State
197 kills, 180 digs
Maddie Hoffman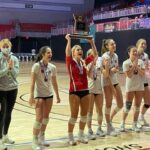 Maddie Hoffman 5'4" | DS/L Cor Jesu Academy | 2022 State MO – L -Cor Jesu Academy – Wingate University
462 digs, 646 receptions
Madison Scheer Madison Scheer 6'1" | OH Eureka | 2022 State #107 Nation MO – OH – Eureka High School – Auburn University
356 kills, .300 hitting %, 54 total blocks
Vanessa Polk Vanessa Polk 6'2" | MB John Burroughs | 2022 State #59 Nation MO – MB – John Burroughs School – Pepperdine University 
450 kills, .370 hitting %, 205 digs, 81 total blocks
Jaycee Fixsen Jaycee Fixsen 5'11" | OH Nixa | 2022 State MO – OH – Nixa High School – Missouri State University
403 kills, 373 digs
All-Region
Kennedy Flanner – OH – Blair Oaks High School – William Woods 
294 kills, 227 digs
Payton Mitchell Payton Mitchell 5'6" | DS/L Blair Oaks | 2022 State MO –  L – Blair Oaks High School 
606 digs, 527 receptions
Arden Below – RS – Central High School – Lehigh 
227 kills, 213 assists, 220 digs
Jacqueline Beville – RS – Cor Jesu Academy – South Alabama
197 kills, 38 total blocks
Tevi Gurley Tevi Gurley 5'10" | OH El Dorado Springs | 2022 State MO – S – El Dorado High School – Drury University 
504 assists, 313 kills, 234 digs
Reese Schaaf Reese Schaaf 5'10" | RS El Dorado Springs | 2022 State MO – S –  El Dorado High School – Drury University 
497 assists, 354 kills, 331 digs
Alexis Arnel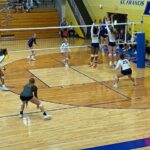 Alexis Arnel 5'5" | DS/L Howell Central | 2022 State MO – L – Francis Howell Central High School – Truman State University
385 digs, 574 receptions
Chelsey Moeckli Chelsey Moeckli 5'3" | DS/L Hermann | 2022 State MO – L – Hermann High School 
432 digs, 501 receptions
Cydney Moeckli – S – Hermann High School 
981 assists, 243 digs
Allie Billmyer – OH – Nixa High School 
307 kills, 64 digs
Jena Medearis Jena Medearis 6'0" | MB Nixa | 2022 State MO – MB – Nixa High School 
260 kills, .391 hitting %, 56 total blocks
Hanna Vorhies Hanna Vorhies 6'0" | OH Ozark | 2022 State MO – OH – Ozark High School 
417 kills, 192 digs
Kate Brown Kate Brown 5'11" | MB Platte County | 2022 State MO – OH – Platte County High School – Newberry College 
336 kills, 255 digs
Hallie Cook Hallie Cook 5'10" | OH Springfield Catholic | 2022 State MO – OH – Springfield Catholic High School – University of North Carolina Greensboro
317 kills, 361 digs
Kalia Morris Kalia Morris 5'2" | DS/L Staley | 2022 State MO – L – Staley High School 
456 digs, 763 receptions