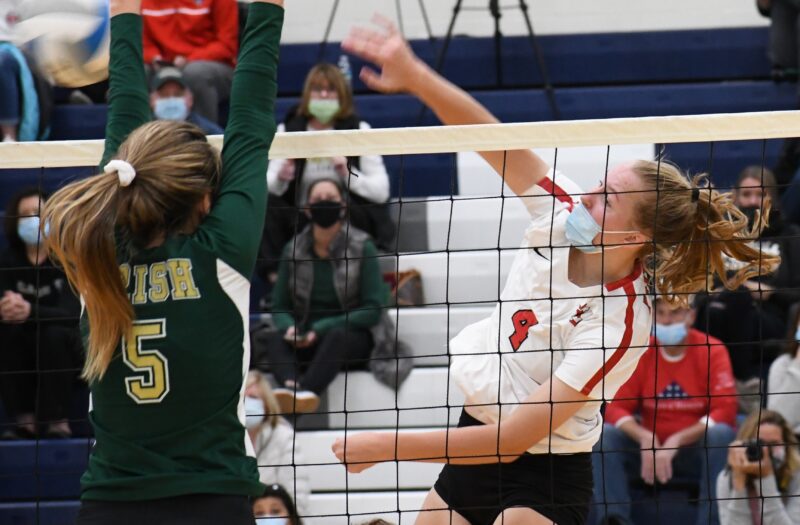 Posted On: 11/30/21 10:19 AM
The 2021 NCAA Volleyball Tournament is set to get underway this week, starting on Thursday.
While we at Prep Dig always focus on upcoming college talent, it's nice to get the occasional look at what some of past players are doing at the next level.
This year's field of 64 teams includes a lot of former Michigan prep stars that will be looking to make a name for themselves on the national stage. Here's your guide to the former Michiganders that will be competing.
Ball State: The Cardinals won the MAC Tournament behind the play of tournament MVP Natalie Risi, a former Miss Volleyball finalist for Notre Dame Prep. Risi has been doing a little bit of everything for the Cardinals in her junior year. She has 183 kills, 335 digs, 29 blocks, 59 assists and 24 aces on the year.
Campbell: The Camels have North Branch senior Madee Miner on the roster as a setter. She leads the Big South champs in assists with 557 while adding 237 digs, 35 kills and 40 aces.
Dayton: The Flyers have Stoney Creek senior middle Molly Asmus on the roster. She has appeared in eight sets this season.
Fairfield: The Metro Atlantic