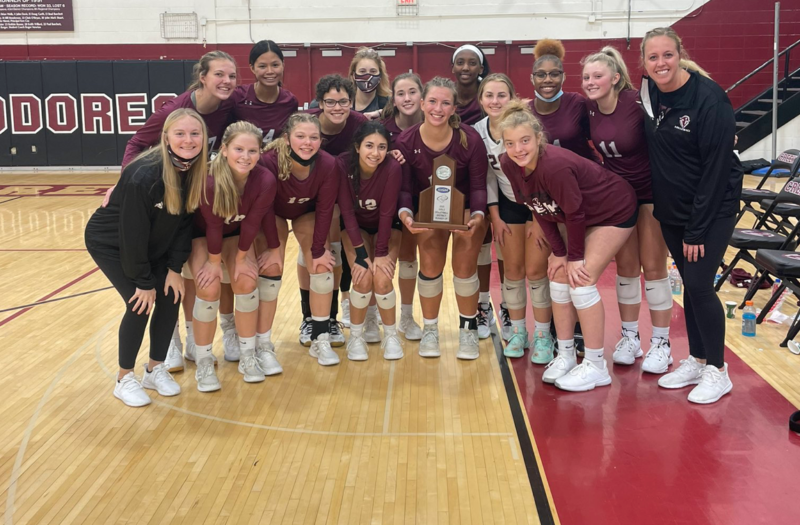 Posted On: 11/25/21 10:31 PM
Tates Creek will return multiple experienced defensive players for the 2022 high school volleyball season.
A perennial title contender, Tates Creek finished as the 43rd District runner-up and made an appearance in the 11th Region Volleyball Tournament during its latest campaign.  
Tates Creek compiled a 23-10 record in the 2021 high school volleyball season.
Several Tates Creek players will be carrying momentum over into the offseason and/or club season. 
Here are three Tates Creek players to watch in 2022. 
Ellie Simpson is a 2024 defensive specialist for Tates Creek. Quick and agile, Simpson covers the court extensively from her defensive position. Simpson is a talented back row hitter who can deliver in the front row if needed. 
Ella Spratt Ella Spratt DS/L Tates Creek | 2023 State KY is a 2023 defensive specialist for Tates Creek. Productive, Spratt possesses solid back row skills. Able to deliver as a back row hitter, Spratt has demonstrated the ability to produce in multiple categories during her high school volleyball career.  
Kinley Verhoven is a 2024 defensive specialist for Tates Creek. Verhoven has shown the ability to make challenging digs regularly. A player with a solid skill set, Verhoven is comfortable playing on various parts of the court and digs and