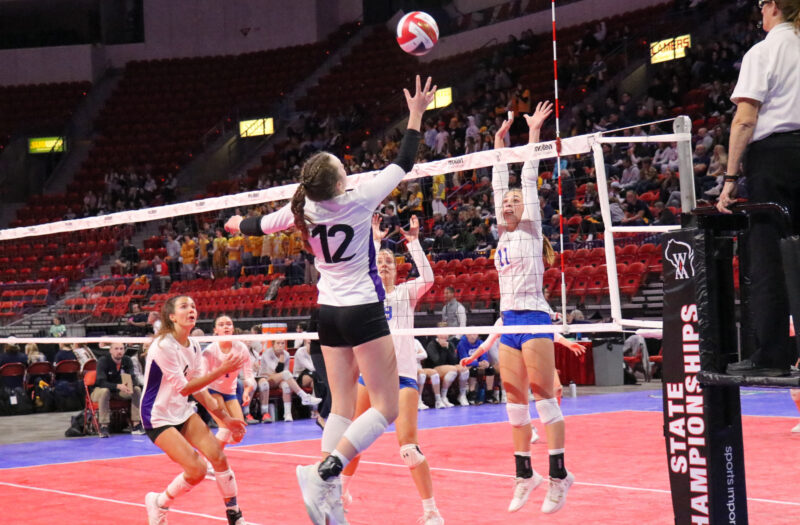 Posted On: 11/17/21 3:58 PM
Right sides are sometimes overlooked when it comes to volleyball, but they are truly essential and sometimes the best hitters and blockers on their teams. Right sides are responsible for (in theory) blocking the opponent's strongest hitter and must also perform well on offense. Sometimes right sides also play in the back row opposite the setter. 
Haley is truly a dynamic hitter. She has played middle and on the pin for Oconomowoc. At state, she was playing six rotations on the right side. Haley showed her depth as an athlete. She was a go-to hitter on this powerful Raccoon offense and was key in serve receive and defense as well. She was a leader on this team and was nearly unstoppable at the net. 
Lydia was the definition of a top performer for the Demons. She had 17 kills and hit a 0.255 in their 5 set thriller against Kettle Moraine. Lydia was reliable, explosive, and caused a lot of issues for KM's defense. She was