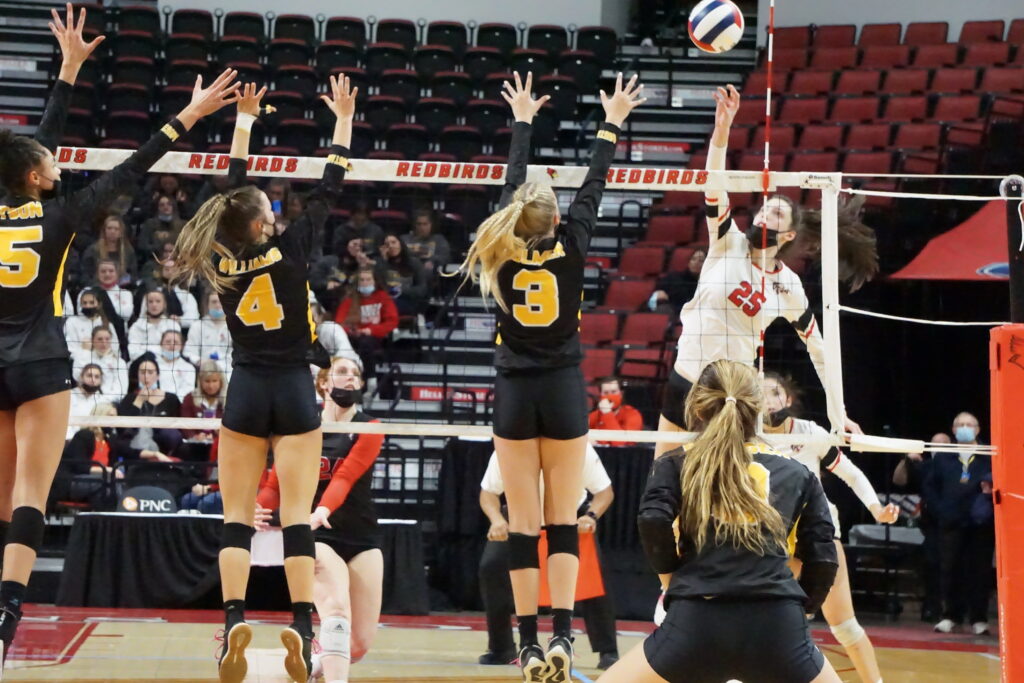 Posted On: 11/18/21 1:56 PM
I've said this before, but I am extremely fortunate to be able to cover volleyball across multiple state lines.  Over the past two weeks I was able to see state tournaments from Iowa, Wisconsin, and Illinois.  Each state has their own quirks to their own tournament which I'll save for another day, but here is a quick look at the division states and their divisions. 
Illinois: Four teams in each with Class 4A (largest class), 3A, 2A, and 1A.  Teams play at the state tournament at Illinois State University in Redbird Arena.  Semifinals are on  Friday while the the 3rd place consolation matches and championships are on Saturday.  A total of 16 teams qualify. 
Iowa: Five classes with eight teams who qualify in each class with Class 5A (largest class), Class 4A, Class 3A, Class 2A, and Class 1A.  40 teams get to play at the state tournament where Thursday is a full day of championship matches, where there are little to no conflicts with other post season sports. 40 Teams total compete at the Alliant Energy PowerHouse Arena (formerly known as US Cellular Center formerly known as Five Seasons Center) 
Wisconsin: