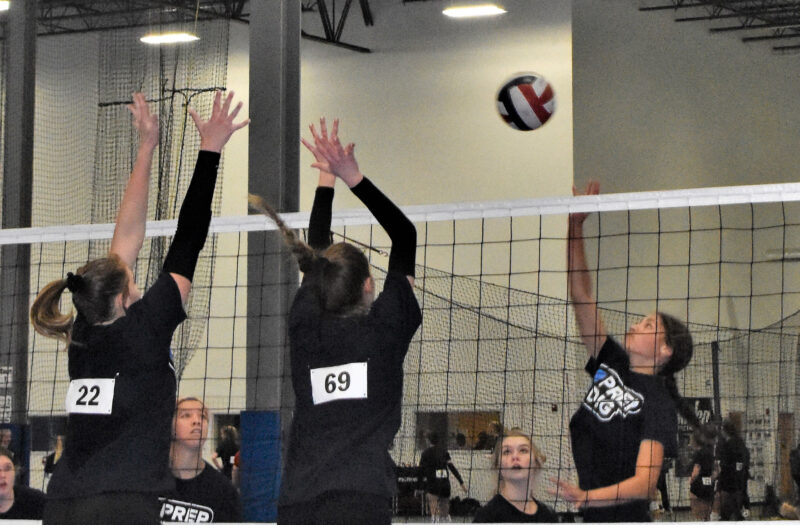 Posted On: 12/5/21 12:00 PM
What a day in Grimes. The Prep Dig Top 250 series is off to a roaring start!
Over 100 athletes took the court at the Ignit club facilities in Iowa to showcase their skills in front of college coaches. We had a great contingent of players from the Hawkeye State and beyond, and every class was also represented well. Naturally, after an event like this, there's a lot to talk about. So, let's get started.
We're kicking things off with a few pin hitters who made a big early impression. There will surely be more outside hitters that we discuss in other features this week, so these are just a few of the players that stood out. Stay tuned to future articles as we add to this list!
On to the standouts.
Lanie Brott - 6'0 OH - Lincoln Pius X - Class of 2023
Well, I wasn't the only Lincolnite to cross the river and make the trek to central Iowa. Brott is a nice up-and-coming outside hitter on a Pius X team that returns plenty of talent next year. Her six-rotation prowess should be fun to watch this club season, too.
Emily Goodpaster - 5'8 OH