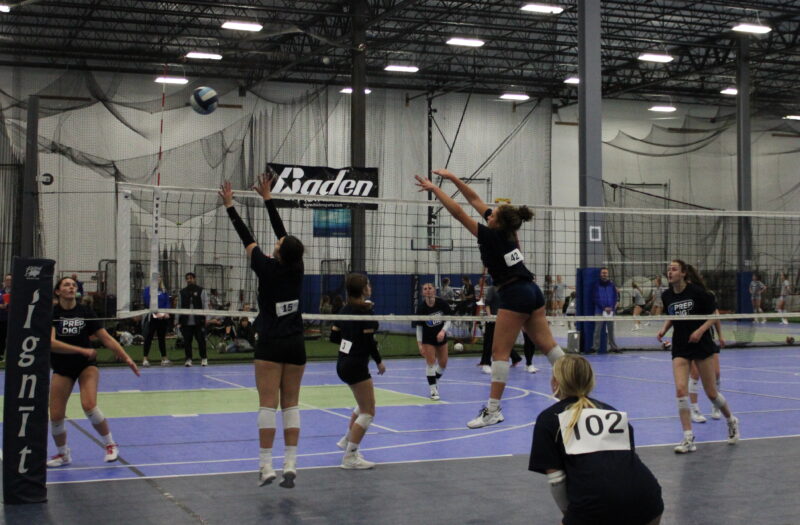 Posted On: 12/6/21 1:12 PM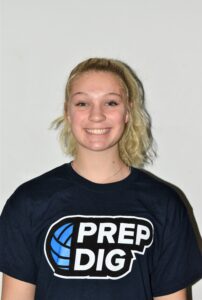 Let's keep the Top 250 Expo recaps going!
We've just discussed a few outside hitters that stood out during the event, and now it's time to broaden our scope even more. This feature is for the 2023s.
Unsurprisingly, the Class of 2023 had the most representatives of any class at the event. I was thrilled to see all these athletes show the motivation to raise their recruiting stock, and this expo was a step in the right direction for so many players. Let's talk about just a few of them here.
Here is a look at more standout 2023s.
Claudia Aschenbrenner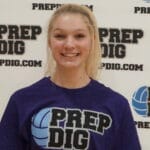 Claudia Aschenbrenner 5'10" | OH Osage | 2023 State IA – 5'10 MB – Osage
As expected, Aschenbrenner had a big presence on whichever court she found herself on Saturday. Her well-rounded blocking and attacking will continue to be a huge asset for Osage.
Allie Barlow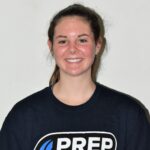 Allie Barlow 5'9" | S Cedar Rapids Jefferson | 2023 State IA – 5'10 S – Jefferson
Barlow continues to impress after a really good junior campaign with Jefferson this fall. She has the physicality and athleticism to be a blocking asset at the net, which is always a great bonus to have in your setter.
Mckenna Blackwell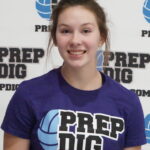 Mckenna Blackwell 5'8" | OH Sherrard (IL) | 2023 State IA – 5'10 OH – Sherrard
This multi-sport star has racked up plenty of accolades over her athletic career. On the volleyball court, she brings a quick arm to the left pin and brings maximum effort to whatever she's doing.
Sophia Deyak – 6'3 MB – Iowa City West
Deyak is clearly the kind of athlete who can influence a match in a variety of ways. She put up come huge blocks in team drills and was able to terminate at a high contact point in front of the setter. Her development will be fun to follow.
Iowa City West middle blocker Sophia Deyak has had no problem getting involved in team drills. pic.twitter.com/YcrRinCUbG

— Austin Kingsley (@KingsleyATK) December 4, 2021
Ava Harris-Shepard – 5'10 MB – Assumption
Harris-Shepard excelled in any situation she was put in last weekend. This middle blocker was even impressive in backcourt floor defense, which is something that's always fun to see from a front-row player.
Madelyn Norton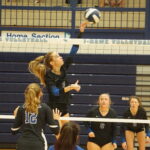 Madelyn Norton 5'8" | S Dike-New Hartford | 2023 State IA – 5'10 S – Dike-New Hartford
It takes a lot of special players to put together the kind of dominant season that Dike-New Hartford had in 2021. Norton was a big part of that success. Her ability to generate a good set out of an errant pass helps separate her from the pack.
Jaden Francis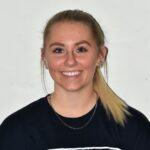 Jaden Francis 5'6" | DS/L Osage | 2023 State IA – 5'6 DS/L – Osage
Francis plays with the kind of mentality that you'd hope to see from a defensive specialist: fearless, composed, and with a desire to never let the ball hit the floor.
Lily VanSeveren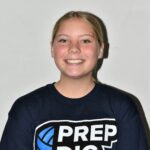 Lily VanSeveren 5'2" | DS/L Assumption | 2023 State IA – 5'2 DS/L – Assumption
VanSeveren was another player that we mentioned in our event previews, and she delivered some standout moments to back up that hype. She moves incredibly well across the backcourt and is not afraid to play low to the floor.