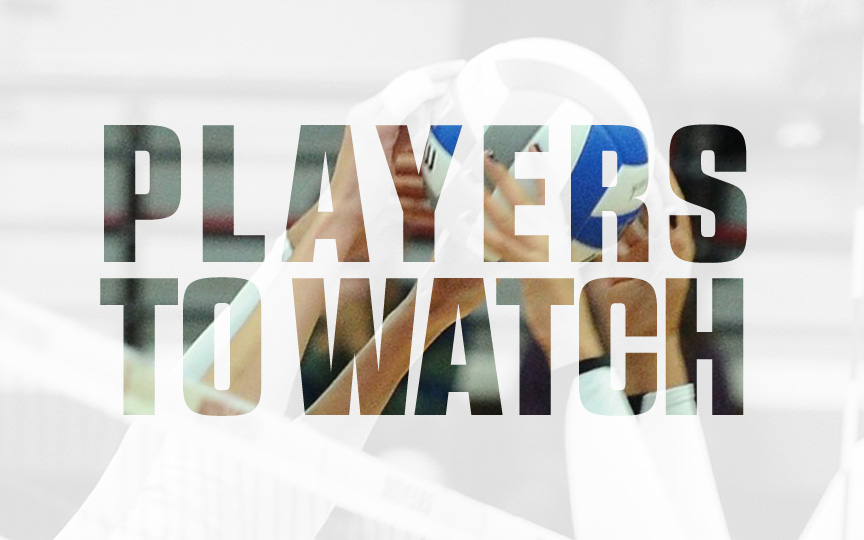 Posted On: 12/14/21 12:59 PM
The Texas Association of Parochial and Private High Schools (TAPPS) volleyball high school season came to an end just a few weeks ago and if you were following PrepDig.com, you know exactly how everything played out in each of its six divisions.
In a series of previous articles, we broke down what happened in the State Tournament in Waco and highlighted the prospects who stood out in the two-day event. Now it's time we honor the players who performed well during the entire season and were recognized with All-State Team selections.
St. Agnes Academy secured the title in Division 6A and those were the prospects who made it to the All-State Teams.
First Team
Alexis Visintine – St. Agnes Academy – 2022
Camille Edwards Camille Edwards 5'11" | S Prestonwood Christian | 2024 State TX – Prestonwood Christian Academy – 2024
Harper Cooper Harper Cooper 5'9" | S Parish Episcopal | 2023 State TX – Parish Episcopal – 2023
Jadyn Fife – Liberty Christian – 2022
Jadyn Livings Jadyn Livings 6'1" | OH Prestonwood Christian | 2024 State TX – Prestonwood Christian Academy – 2024
Lauryn "Lolo" Lambert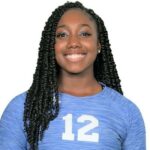 Lauryn "Lolo" Lambert 5'9" | OH Bishop Lynch | 2024 State TX – Bishop Lynch – 2024
Madison Morrow – Liberty Christian – 2022
Olivia Arredondo – Antonian College Prep – 2022
Piper Stephenson – St. Agnes Academy – 2023
Sophia Agee Sophia Agee 6'1" | RS St. Agnes | 2022 State TX – St. Agnes Academy – 2022
Sophia Keene Sophia Keene 6'1" | OH Concordia Lutheran | 2022 State #100 Nation TX – Concordia Lutheran – 2022
Suliane Davis – Nolan Catholic – 2025
Second Team
Adedoyin Ajakaye – The Village School – 2024
Grace Webber – St. Agnes Academy – 2022
Haley Manjack – Concordia Lutheran – 2022
Kalina Calvillo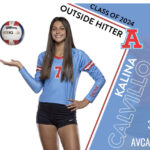 Kalina Calvillo 6'0" | OH Antonian | 2024 State TX – Antonian College Prep – 2024
Lyric Berry Lyric Berry 6'1" | MB Bishop Lynch | 2023 State TX – Bishop Lynch – 2023
Mikala Young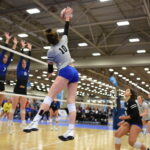 Mikala Young 6'0" | OH Prestonwood Christian Academy | 2024 State TX – Prestonwood Christian Academy – 2024
Mykayla McMillian – St. Agnes Academy – 2024
Reagan Fifer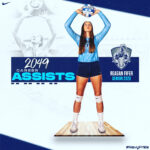 Reagan Fifer 6'2" | S Liberty Christian | 2023 State TX – Liberty Christian – 2023
Sadie Nelson – San Antonio Christian – 2022
Sujeili Mermella – Antonian College Prep – 2023
Sydney Whitfield Sydney Whitfield 5'10" | OH Concordia Lutheran | 2022 State TX – Concordia Lutheran – 2022
Trinidy Huyhn – Parish Episcopal – 2022
Honorable Mention
Adelyn Polk – Concordia Lutheran – 2022
Anna Heidelbaugh – Trinity Christian Academy – 2022
Gianna Hilliard – Incarnate Word – 2023
Gillian Pitts – Prestonwood Christian Academy – 2025
Jenna Rodriguez – Antonian College Prep – 2022
Kaley Janusek – Liberty Christian – 2022
Lauren Zacho – Incarnate Word – 2023
Madeline Nolan – Bishop Lynch – 2022
Mia Ott – Nolan Catholic – 2022
NiMya Maruska – St. Agnes Academy – 2023
Rayah Coy – Midland Christian – 2023
Sophia Thornburg – Ursuline Academy – 2025