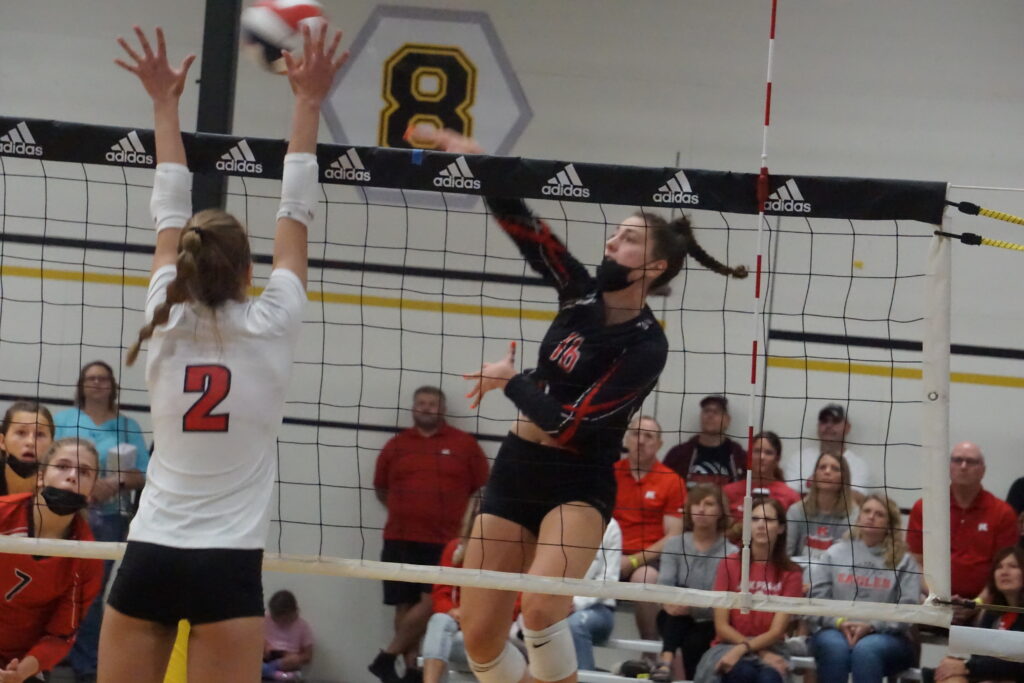 Posted On: 12/10/21 2:52 PM
Tis the season…of trying to keep track of club changes.  Thank you athletes who have filled out the form and have kept us updated on where they are playing their club ball for the 2022 season.  Every year there are going to be changes and from a coverage standpoint, the earlier we can get on those changes, the more accurate our reporting can be.  The Wisconsin club scene can always be a little interesting with options for Southern Wisconsin in Illinois, Western Wisconsin going into the Twin Cities or Rochester.  There are also some new clubs that will have athletes migrating towns with Madtown Juniors in the Madison area and Wisconsin Elite in the Milwaukee area. 
Here is a look at some club changes that will have an impact in 2022. 
Madtown Juniors 
With a new club in the Madison area, Madtown Juniors will definitely be a force to be known heading into 2022.  They have a really strong crew of 18s who have played for Balance, Capital, and Madison Sting United. 
Aida Shadewald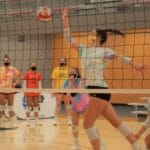 Aida Shadewald 5'11" | OH Sauk Prairie | 2022 State WI – Madison Sting United – Wright State
Maddy Fortune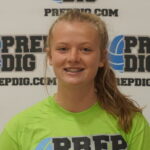 Maddy Fortune 5'8" | S McFarland | 2022 State WI – Balance – UW-Stevens Point
Alia Schlimgen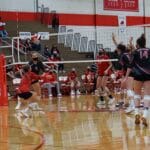 Alia Schlimgen 5'5" | DS/L Sauk Prairie | 2022 State WI – Capital – South Dakota State
Ally Barth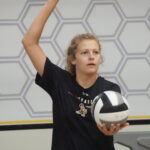 Ally Barth 6'0" | MB Edgewood | 2022 State WI – Balance – North Dakota State
Michaela Riege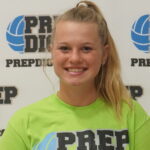 Michaela Riege 5'7" | DS/L Waterloo | 2022 State WI – FC Elite – Bryant-Stratton 
Sydney Lewellin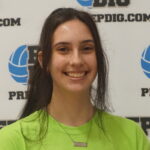 Sydney Lewellin S Lake Mills | 2022 State WI – Milwaukee Sting – East Stroudsburg State (PA)  
This will be a really athletic and physical team with plenty of multisport athletes with two setters who are uber scrappy in Fortune and Lewellin.  Schlimgen and Riege have played the libero position at a high level.  Aida Shadewald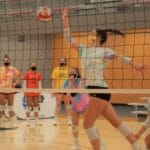 Aida Shadewald 5'11" | OH Sauk Prairie | 2022 State WI is one of the most powerful attackers in the state and will be sure to score plenty of points.  This will be a fun team to keep tabs on throughout the season. 
Another athlete to note playing for Madtown Juniors is 2023 prospect Abbie Dix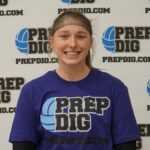 Abbie Dix 6'1" | MB Brodhead | 2023 State WI .  Dix has been a multisport star for Brodhead High School, but this will be her first year playing for a national club after having a heavy AAU basketball schedule.  She is physical, athletic, and has plenty of options as to what position she will play at the next level.  She is someone college coaches who need in their gym. Carizma Muth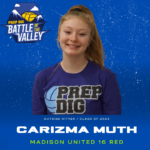 Carizma Muth 5'10" | OH Randolph | 2023 State WI , who played for Madison Sting United last year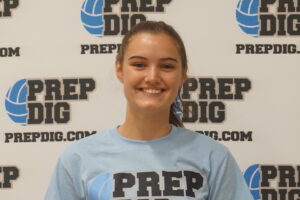 VC United
VC United out of Rockford, Illinois has asserted itself as a power in the upper Midwest.  Two big moves from Wisconsin in the 18s level will be Morgan Daugherty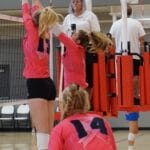 Morgan Daugherty 6'2" | MB Brookfield Central | 2022 State WI (Marquette) and Claire Ammeraal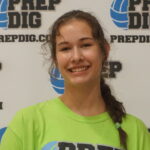 Claire Ammeraal 6'0" | S Madison LaFollette | 2022 State WI (Central Michigan).  The two have teamed up for the Badger Region High Performance squads and will now be on the same side for a loaded Class of 2022s for VC United. Gwen Crull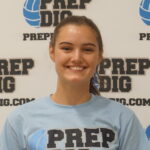 Gwen Crull 6'2" | MB McFarland | 2023 State WI , who will be on the 17s team out of McFarland most recently committed to Texas Tech.  
Minor Switches in the Fox Valley 
There are always going to be switches within a certain area.  FC Elite will pick up some athletes who started their careers at FC Elite and spent the past year at Milwaukee Sting which then creates a trickle down effect of clubs.  Kyla Dunaway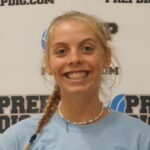 Kyla Dunaway 6'4" | RS Kimberly | 2023 State WI (FC Elite 18 Elite), Berkley Mischler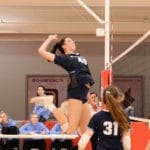 Berkley Mischler 6'1" | MB Appleton North | 2022 State WI (FC Elite 18 Elite), and Madisen Miller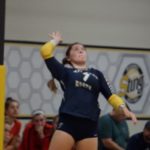 Madisen Miller 5'8" | DS/L Appleton North | 2022 State WI (18 Navy) are back playing for FC Elite at the 18s level whicle Taylor Tetzlaff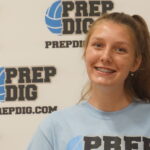 Taylor Tetzlaff 6'0" | OH Kaukauna | 2023 State WI who was part of FC Elite is now heading to Milwaukee Sting to play 17 Gold.  Nora Raasch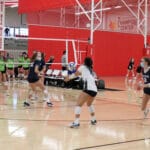 Nora Raasch 5'6" | DS/L Homestead | 2022 State WI (North Dakota State), who was a DS/L for FC Elite is back in the Milwaukee area playing for Sting.  The FC Elite 18 Navy team has picked up a lot of solid players at the next level.  Emma Mullins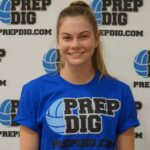 Emma Mullins 5'8" | OH Hortonville | 2022 State WI (uncommitted) and Jocelin Feutz (MSU-Moorhead) are on this squad as well as Gianna Trotter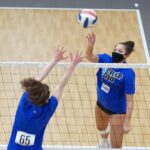 Gianna Trotter 5'11" | OH Fond du Lac | 2022 State WI (MSU-Mankato) and one of the top uncommitted setters that would be a huge pick up at the next level in Izzy Coon.  Coon and Trotter had previously played for Fond du Lac Fusion.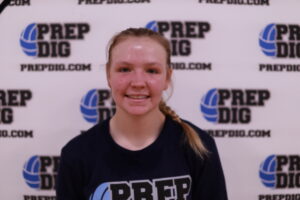 Huge Pickups For Wisconsin Ice
Wisconsin Ice has expanded with more teams and a national level schedule, there are some really strong athletes who will be contributing to their success this year.  [player_tooltipplayer_id="117342″ first="Mara" last="Schmidt"] who has committed to play beach at Southern Miss will be playing for their 18 Prep squad while the 17 National team will have a long, athletic lineup of hidden gems who will get plenty of exposure this season.  
Meghan Scholz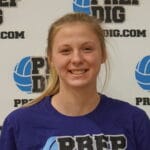 Meghan Scholz 6'3" | MB Tomahawk | 2023 State WI had a huge summer which landed her committing to DePaul, but two big pickups are Emily Brenner of Stanley-Boyd and Samantha Perlberg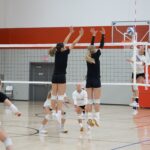 Samantha Perlberg 5'10" | OH Chippewa Falls | 2022 State WI of Chippewa Falls to come over from the Eau Claire area to build a really solid all around team. 
Navigating the Milwaukee Area
There are some new wrinkles in the Milwaukee area when it comes to club volleyball with a new facility for MVP in New Berlin and a new club with Wisconsin Elite.  Wisconsin Elite will have an18s team that is comprised of some members who were on the MVP 17 Blue squad in 2021, including Brooke Porter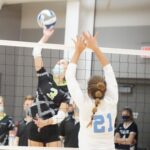 Brooke Porter OH Muskego | 2022 State WI who is a recent commit to UW-Oshkosh.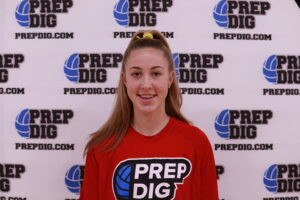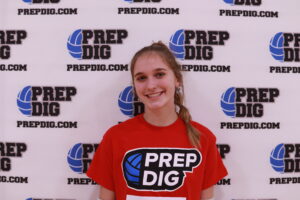 Milwaukee Sting has some some changes in where athletes are playing in regards to their age group.  Lily Wagner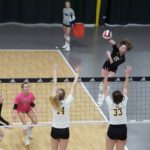 Lily Wagner 5'11" | OH Germantown | 2023 State WI , one of the top outside hitters in the Class of 2023 is playing up on the Milwaukee Sting 18 Gold team.  Wagner has played on the outside and has also been used as a libero, she is committed to play at Liberty.  Milwaukee Sting 16 Gold brought up two Class of 2025 athletes who are on track to be the top prospects in their class.  Madison Quest is a 6'3 six rotation outside who was an All Tournament selection from the USAV 14 Open team last summer and was a breakout star for DSHA this past fall.  Gabrielle Pitcel from Mukwonago is a long, athletic, savvy middle who will be playing up an age group with 16 Gold as well.  With the addition of these two athletes with a powerhouse lineup on this team they will be a heavy favorite to snag an early Open bid and be one of the top 16s teams in the country.