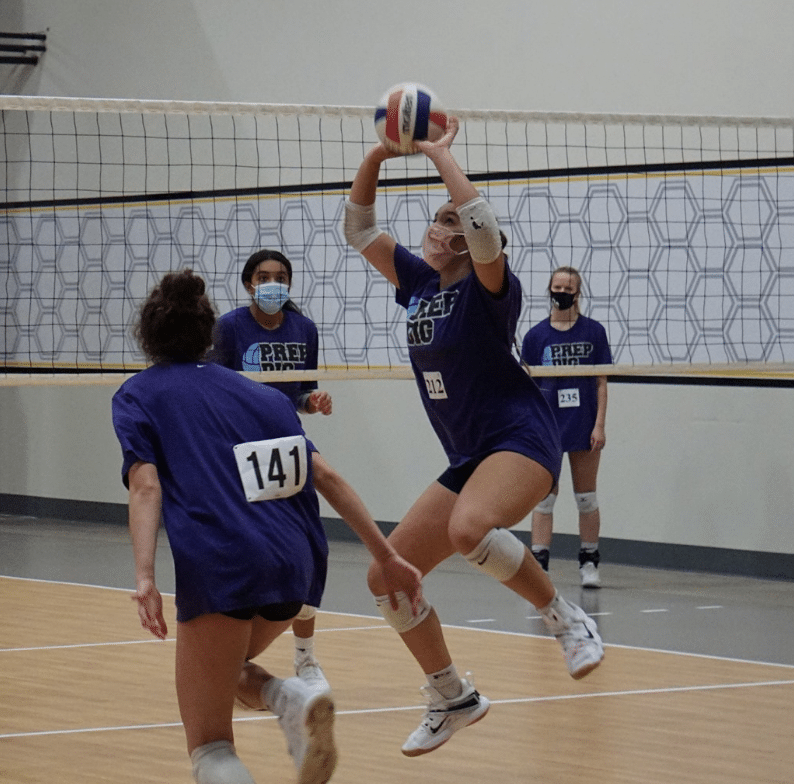 Posted On: 01/10/22 11:56 AM
When I swung by the Badger Region Power League on Saturday, there was a ton of top talent on every court. There were some athletes from various positions, teams, and ages that really stood out from start to finish. They made a huge difference on their team no matter what the score was. 
Here are some of the athletes who impressed me at the 18 Elite/Regional Badger Region Power League.
Claire Peplinski - Southwest 18 Blue - Right Side - 2022 
Claire was a go-to hitter on this team. She provided both power and consistency on the right side. Claire is a lefty who has a good vertical and high snap on the ball. She received a lot of sets during the day and earned many points for her team. 
Cate stood out because she moved the ball around very well and was impactful for her team. She was consistent and had clean and crisp form. She was hard to read and gave her hitters great balls. Cate was also gritty on defense and an all-around