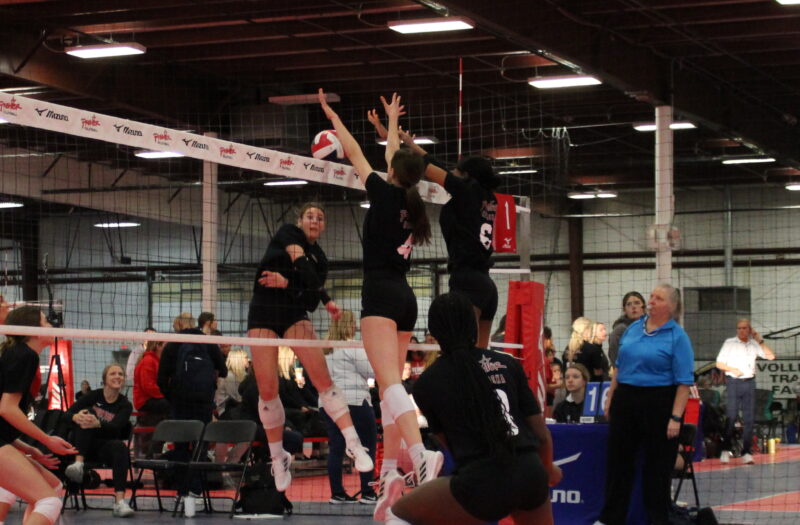 Posted On: 01/11/22 9:00 AM
The club season is here!
On Sunday, Premier Nebraska, Nebraska ONE, and Banzai joined forces at The Courts for a season-opening pool play event. It was clearly an invaluable opportunity to get some live reps and experiment with different lineups before the big gauntlet of travel tournaments begins.
Personally, I was excited to see how some new-look rosters would come together in this early-season contest. Forming a cohesive connection with new club teammates takes time. In spite of this, I came away impressed with how well many of the event's teams adjusted.
Take, for example, the tournament's eventual champion, Premier 17 Gold. This team has a variety of notable additions from last year's iteration, including outside hitter Destiny Ndam-Simpson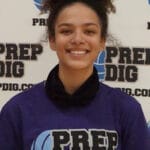 Destiny Ndam-Simpson 6'1" | OH Omaha Westside | 2023 State NE , middle blocker Brooklyn Fuchs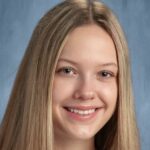 Brooklyn Fuchs 6'1" | MB Lincoln East | 2023 State NE , and libero Olivia Mauch Olivia Mauch 5'7" | DS/L Bennington | 2024 State NE . In the spotlight for this team, I mused about the championship potential of this squad. It's early, but it appears they're backing up that hype. This is a seriously hard-hitting squad that didn't skip a beat when thrown into a pool with some 18s teams.
17 Gold also demonstrated the lineup experimentation that I mentioned earlier. I saw a two-setter system from this team that featured Destiny Ndam-Simpson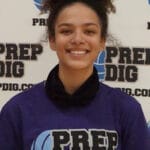 Destiny Ndam-Simpson 6'1" | OH Omaha Westside | 2023 State NE , middle blocker Brooklyn Fuchs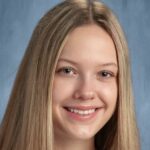 Brooklyn Fuchs 6'1" | MB Lincoln East | 2023 State NE , and libero Olivia Mauch Olivia Mauch 5'7" | DS/L Bennington | 2024 State NE . In the spotlight for this team, I mused about the championship potential of this squad. It's early, but it appears they're backing up that hype. This is a seriously hard-hitting squad that didn't skip a beat when thrown into a pool with some 18s teams. 17 Gold also demonstrated the lineup experimentation that I mentioned earlier. I saw a two-setter system from this team that featured Alanna Bankston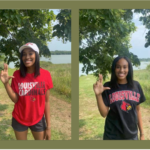 Alanna Bankston 6'1" | MB Millard West | 2023 State NE and Grace Heaney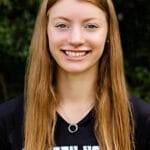 Grace Heaney 6'2" | RS Elkhorn North | 2023 State NE at opposite (a truly terrifying D1-commit combination, for sure). Later, these two attackers shared time in the front row with Bankston playing on the left. Mauch and Makenzie Dyrstad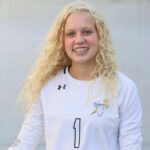 Makenzie Dyrstad 5'7" | DS/L Papillion LaVista South | 2023 State NE both got plenty of run in the libero jersey, too. I've made zero commitments regarding which lineup I like most, and it's really hard to go wrong with any combination on 17 Gold. Love what 18 Gold and 17 Gold are bringing this year. Already getting used to the new-look 17 Gold squad. pic.twitter.com/RJxvz1dBaE — Austin Kingsley (@KingsleyATK) January 9, 2022 Premier 18 Gold looked the part, too. Like their 17s counterpart, 18 Gold gave opportunities to several different backcourt players with Skylar McCune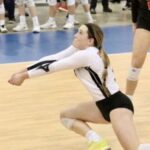 Skylar McCune 5'9" | DS/L Gretna | 2022 State NE , Estella Zatechka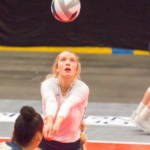 Estella Zatechka 5'8" | DS/L Elkhorn South | 2022 State NE , and Ella Hazen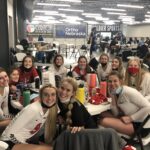 Ella Hazen 5'8" | DS/L Millard West | 2022 State NE leading the way. Shaylee Myers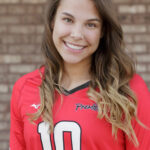 Shaylee Myers 6'0" | OH Lincoln Southwest | 2022 State NE remains a well-rounded six-rotation left side, and Brynlee Arnold had some big moments on the right side. I'm enthusiastic about this bunch. There were plenty of other highlight moments and standout teams from this event. I particularly enjoyed seeing Nebraska ONE 18 Black take the floor for this one, and there's a lot of great athletes on this roster to keep an eye on. Molli Martin Molli Martin 5'11" | MB Lincoln Lutheran | 2022 State NE put down some nice swings from the middle, while Brianna Lemke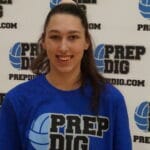 Brianna Lemke 6'0" | MB Mead | 2022 State NE and Lexi Theis Lexi Theis 5'11" | OH Fillmore Central | 2022 State NE were effective on the pins. 18 Black will join many of the other teams at this event in traveling down to Kansas City for the MLK Tournament this weekend. Good to see Nebraska ONE in the Premier gym this morning. Plenty of athletes on this 18s team who have just finished making a big impact on the high school side, including Brianna Lemke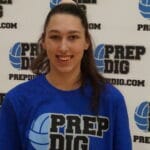 Brianna Lemke 6'0" | MB Mead | 2022 State NE and Raegan Holle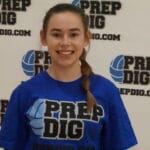 Raegan Holle 5'5" | DS/L Lincoln Lutheran | 2022 State NE . pic.twitter.com/qWUhaFDJzG — Austin Kingsley (@KingsleyATK) January 9, 2022 On the 16s side, Premier 16 Black and Premier 16 Red had a three-set battle that was really fun to watch. It's so hard to score on 16 Red with their skilled corps of defensive specialists that includes Kenzie Kucks Kenzie Kucks 5'5" | OH Millard North | 2025 NE , Reese Boyd Reese Boyd 5'5" | DS/L Lincoln East | 2024 State NE , Sydney Guthard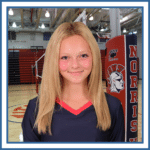 Sydney Guthard 5'3" | DS/L Norris | 2024 State NE , and Grayson Piening. So much defensive grit today between Premier 16 Black and 16 Red. pic.twitter.com/lYYwQdQ5e5 — Austin Kingsley (@KingsleyATK) January 9, 2022 I also have to comment on how nice it is to have Banzai right next to Premier to provide an excellent cross-training opportunity for both sides. Banzai 18 Select was an especially fun bunch. Lily Meyer anchors this team as a front-row middle blocker and a backcourt setter. What a fun hybrid. Kennedi Branigan and Taniya Golden Taniya Golden 6'0" | OH Omaha Northwest | 2022 State NE also had standout moments when attacking on the left. Overall, this is how you put together a prelude to the club season. Always fun to see a battle of next door neighbors: Banzai and Premier. pic.twitter.com/57ZlCV6sT6 — Austin Kingsley (@KingsleyATK) January 9, 2022